Young And The Restless Spoilers: Soap Veteran Colleen Zenk Joins The Cast As "Aunt Jordan"
Young and the Restless (Y&R) spoilers suggest that the proverbial poop is about to hit the fan in the land of Genoa City. Viewers knew that Nikki Newman's (Melody Thomas Scott) new assistant Claire Grace (Hayley Erin) seemed a little too good to be true. Now, the Newman matriarch is locked away in the middle of nowhere being held captive by the creepy newcomer. Still, her motives behind this still are unknown.
Claire has mentioned her Aunt Jordan before and it's clear she's working with someone to keep Ms. Newman hostage. While some fans were skeptical if an "Aunt Jordan" actually existed, turns out she does!
The Young And The Restless Spoilers – Welcome To GC, Aunt Jordan!
Y&R spoilers suggest that fans won't get much more than an introduction to actress Colleen Zenk, who will step into the role of Aunt Jordan, during the Friday, November 17th episode.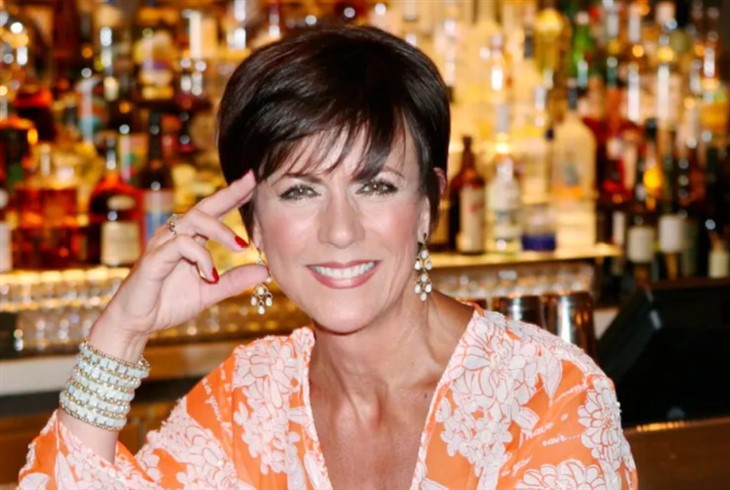 Claire will be at the lake house, walking past a mirror when her aunt walks into the room and makes her debut. It's clear the twosome is up to no good.
Y&R Spoilers – Actress Colleen Zenk's History With The Soaps
Fans of As The World Turns (ATWT) will instantly recognize Colleen from her role on that soap as Barbara Ryan. She debuted on the daytime drama in 1978 and played the part for over 30 years until the show ended in 2010.
During her time on the soap opera, she was nominated for three Daytime Emmys in the Lead Actress category in 2001, 2002, and 2011. While she never snagged the statue, she did win Soap Opera Digest's Best Villian in 2003.
Y&R viewers have been on the edge of their seats this week since Claire and Nikki arrived at the lake house and Ms. Newman collapsed after Ms. Grace gave her drugged tea. While a lot has gone down since, it's still hard to see what Claire's, and now Aunt Jordan's, end game is.
Are you excited that Colleen Zenk has joined the Y&R cast? Join the conversation in the comments section.
Tune into your favorite CBS soap daily to watch the drama unfold and visit this site regularly for the best Young and the Restless news, updates, and spoilers.