The Young And The Restless Preview Week Of August 14: Sally's Run-In, Nikki's Intel, Ashley's Wedding Doubt
The Young and the Restless spoilers for the week of August 14 reveal that a new preview clip has been released.
It features Sally Spectra (Courtney Hope), who has a housewarming gift for Adam Newman (Mark Grossman). Nikki Newman (Melody Thomas Scott) alerts Victor Newman (Eric Braeden). Plus, Ashley Abbott (Eileen Davidson) seems to have cold feet on her wedding day.
The Young And The Restless Spoilers – Nikki Newman's Intel
Y&R spoilers for the week of August 14 reveal that Nikki had a serious talk with Nate Hastings (Sean Dominic). Just as Nikki was still thinking about Nate and Victoria Newman (Amelia Heinle), Audra Charles (Zuleyka Silver) sent a text message to the matriarch. After Audra and Nikki met, Victoria learned that both were pushing the merger idea.
The preview clip shows Nikki marching up to Victor. Nikki will inform Victor that both Nate and Audra can't be trusted.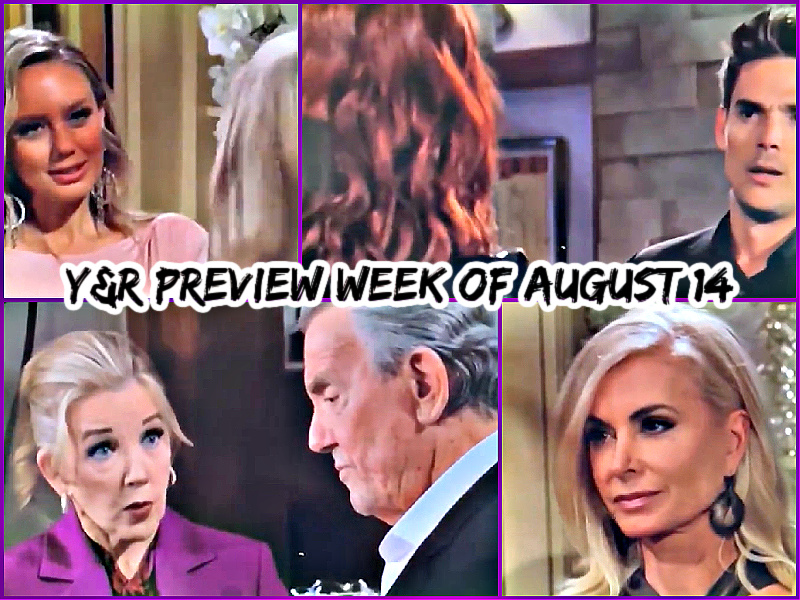 So, what will Victor do about it? Firing both of them would be too easy, so expect Victor to come up with another plan.
Y&R Spoilers – Ashley Abbott's Doubt
While the Newman family is falling apart, there will be a wedding for one of the Abbotts. That is Ashley, who is getting ready to marry Tucker McCall (Trevor St. John).
However, as Ashley stands in her wedding dress, she is questioned by Abby Newman-Abbott (Melissa Ordway). Abby can tell that Ashley is having second thoughts about marrying Tucker.
So, will Ashley continue to walk down the aisle, or will she postpone the nuptials? Could the truth about Tucker's secrets and scandals come out in an explosive way?
https://twitter.com/yogachampagne/status/1689739630264913920
The Young And The Restless Spoilers – Sally Spectra's Run-In
The Young and the Restless spoilers for the week of August 14 reveal that the preview clip also shows Sally and Adam. As various characters have given Adam housewarming gifts, Sally will be next.
Without Nick Newman (Joshua Morrow), Sally starts to knock on Adam's door. Then, Adam quickly opens it before Sally can put her hand down
Y&R Spoilers – Week of August 14
Even though Sally and Adam smile at each other, it is clearly awkward. Now, the two did have a recent chat about the death of their baby, Ava Spectra.
However, Sally and Adam still have feelings for each other. So, will something begin brewing between the two during this housewarming visit?
Which storyline are you looking forward to seeing the most during the week of August 14? What are your predictions for Audra, Nate, Victoria, Nikki and Victor?
What does the future hold for Sally, Adam, Nick, Ashley, Tucker, Abby and the rest of the characters? Share your thoughts in the comment section below.
Remember to keep watching the soap on CBS or Paramount+ to find out what happens next.
Be sure to catch up on everything happening with Y&R right now. Come back often for The Young and the Restless spoilers, news, and updates.