The Young and the Restless Preview Week Of July 24: Diane's Wedding Day Drama, Jack's Fierce Family Threat
The Young and the Restless spoilers for the week of July 24 reveal that a new preview clip is finally out. Fans can expect Diane Jenkins to be gleeful on her wedding day.
However, Ashley Abbott (Eileen Davidson) has some choice words for the bride. Plus, Jack Abbott (Peter Bergman) issues one final warning to Ashley. Unfortunately, Ashley tells Jack to literally "bring it!"
Diane Jenkins' Dreams Come True
Y&R spoilers for the week of July 24 reveal that Diane's dreams come true. The preview clip shows Diane in the Abbott manse. Diane's face is glowing and she seems extremely happy.
As Diane practically dances into the room, she faces Ashley. Of course, Ashley does not smile at Diane. That is when Diane informs Ashley that today is the day she gets to marry Jack.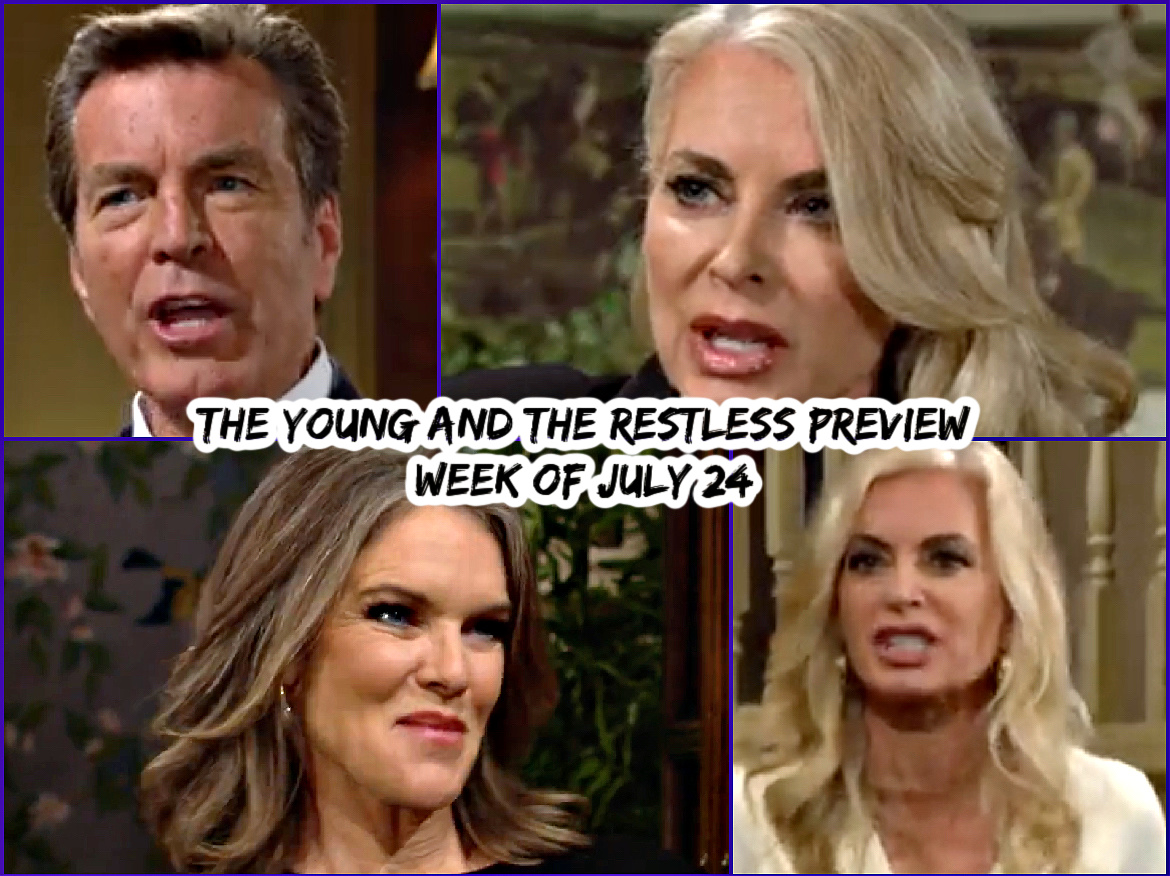 Y&R Spoilers: Ashley Abbott's Tantrum
In the preview clip for the week of July 24, Ashley finally decides to respond to Diane's wedding excitement. Ashley tells Diane that she wishes her brother would realize that he's going to lose it all. Then, Ashley adds that Jack will lose everything because of Diane.
As Diane jerks her head up, Ashley's temper finally is unleashed. Ashley's voice intensifies and escalates and she calls Diane some names we can't put here.
Jack Abbott's Family Threat
The Young and the Restless spoilers for the week of July 24 reveal that the preview clip also shows Ashley having a confrontation with Jack. Now, Jack has already made it clear that he's not giving up Diane. In the weekly preview clip, Ashley talks about how Jack put Diane ahead of everything and everyone.
https://twitter.com/YandR_CBS/status/1683129846732410883
The Young and the Restless Spoilers: Week of July 24
Jack turns to Ashley and warns her that she could start a family war. That is when Ashley looks coldly at Jack and tells him to "bring it."
With it being confirmed that Ashley is forced to defend herself at the end of the week, could her actions have consequences? What will be the fallout and can the broken Abbott family be fixed?
Which scene from the weekly preview clip are you looking forward to seeing the most? What will Ashley do next? How will Jack strike back, especially if something happens on his wedding day?
It seems like instead of uniting together, the Abbott family is continuing to be ripped apart. Is there any possibility of this family coming back together one day? Share your thoughts in the comment section below. Remember to keep watching the soap on CBS or Paramount+ to find out what happens next.
Be sure to catch up on everything happening with Y&R right now. Come back often for The Young and the Restless spoilers, news, and updates.