The Young And The Restless Spoilers: A Vengeful Victor Takes Action-No Punishment Too Severe For Jordan And Claire!
The Young and The Restless spoilers and updates tease a vengeful Victor Newman (Eric Braeden) will take action once he learns what happened to his beloved Nikki Newman (Melody Thomas Scott). No punishment will be too severe for Claire Grace (Hayley Erin) and her psycho aunt Jordan (Colleen Zenk)!
The Young and the Restless Spoilers Highlights
Nikki's basically being held and tortured, with Claire drugging her and keeping her on an IV filled with vodka-because Nikki was sober for so long, the alcohol is ravaging her body.
Claire assures Nikki everything will be revealed soon, as Aunt Jordan (Colleen Zenk) will explain the whole story and she'll know why she's being punished.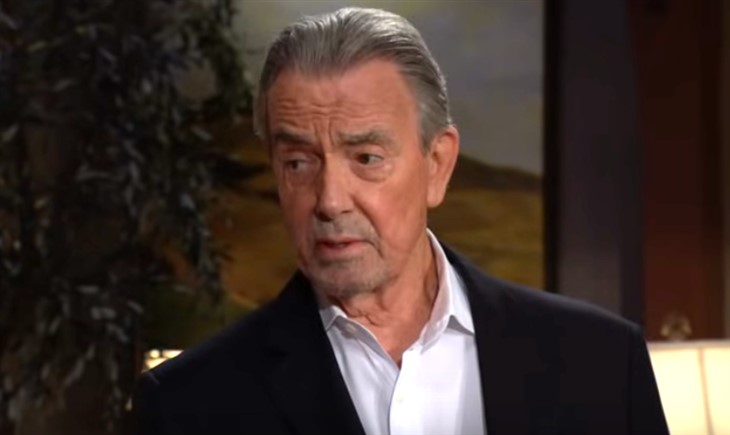 But their revenge on not only Nikki, but her family will be nothing compared to what Victor will mete out on them once Nikki is found and rescued!
Jordan and Claire will suffer far worse than they've made Nikki, and soon her daughter Victoria Newman (Amelia Heinle) suffer, because Victor will be doubly incensed. You don't go messing with the Mustache's family and expect to get off with a slap to the wrist!
Y & R Spoilers – Nice Girl Act
Claire tricked Nikki into falling for her nice girl act hook, line and sinker, luring her to the house in Oregon under false pretenses-Nikki was soon drugged with tea.
ALSO READ: The Young And The Restless: Tragic Details About Doug Davidson
Afterwards, Nikki realized what was going on when Claire had her on an IV after being jabbed in the neck with a syringe when she tried to escape. Nikki is devastated when she realizes that the IV is filled with vodka, and then a convenient bottle is close by, which she cannot resist.
She'll take a huge hit to her self-esteem realizing she's off the wagon again, and she'll be a totally broken woman by the time Victor finds out about any of this.
READ THIS:Find out what happens next on The Young and the Restless.
If Claire tricks Victoria into coming like it seems she's going to, Victoria will be in danger just like her mother-which will send Victor into a rage!
The Young And The Restless Spoilers – Hell Hath No Fury
The psycho pair of women will learn the hard way hell hath no fury like Victor Newman scorned! After Nikki comes home, she will need a lot of tender loving care and possibly hospitalization to get her back to herself again.
There's no telling what they'll have done to Victoria, they may force her to watch her mother suffer, or possibly bring traumatic memories of JT Hellstrom (Thad Luckinbill) to her mind.
ALSO READ: Y&R Spoilers: Adam Pushed To The Brink – Victor Regrets Treacherous Plan?
But by the time Victor gets done with the two of them, Claire and Jordan may well wish they'd have never been born! Victor can be ruthless when it comes to punishment of those who hurt his loved ones!
Be sure to catch up on everything happening with Y & R right now. Come back here often for The Young and The Restless spoilers, news, and updates.
For more about what's happening on your favorite soaps and more ways to connect with us, join the conversation on our Facebook Page, check out our Twitter feed, look for an update on our Instagram, follow us on Threads , Always stay up-to-date with us on Google News, or drop us an e-mail HERE! See you there!
How Old Is Nikki Newman On The Young & The Restless?
How Old Is Victor Newman On The Young & The Restless?
Who Is Tucker McCall On The Young And The Restless?