The Young And The Restless Spoilers: Eric Braeden Shares Fantastic News About His Health
The Young and the Restless (Y&R) spoilers reveal that Eric Braeden (Victor Newman) just updated his fans on his health status, and the news is excellent.
After telling them on April 21 that he had cancer, he just announced on Facebook that he's officially cancer-free. And, he reassured fans that he is not overdoing it as he continues to dig down deep for the role of The Mustache.
The Young And The Restless Spoilers – Eric Braeden Is Cancer Free
Before his most recent health update, Braeden told fans in December that he had knee surgery and tweeted a pic of himself after the procedure.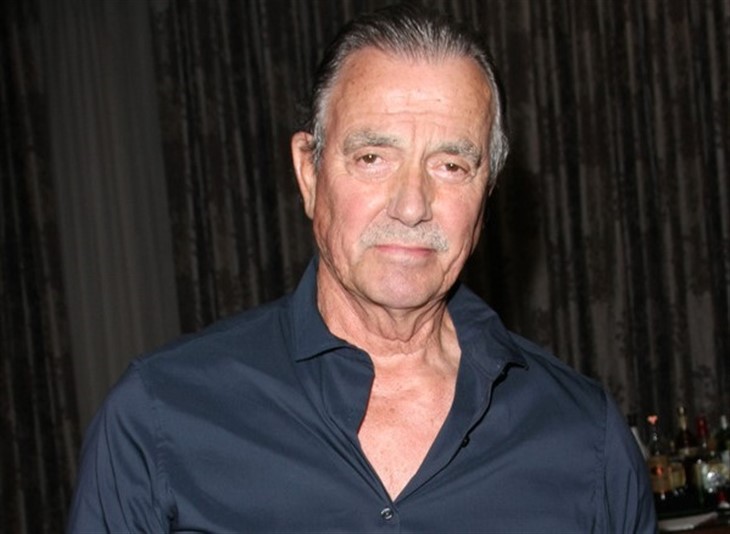 On Sunday, August 13 Braeden posted a live video on Facebook in which he thanked the fans for prayers and stated that he "had my last cystoscopy two days ago.
And, I'm cancer free. They couldn't find a damn thing. [Isn't] that nice?"
Y&R Spoilers – Eric Braeden Has Good Health News
He explained that he had an MRI on Saturday and "If that comes out negative, we will do the three BCGs, the three infusions, over three weeks, and then I should be free for a while."
Fans were thrilled to hear the good news and one commented "Soo thankful to hear this! Praise the Lord! Thank you Jesus!…" while another wrote, "Good evening sir!
Enjoying your upbeat comments. You are one of the best! Love your commentaries and hearing your point of view! Wishing you the best of health!"
Another fan wrote "A TRUE BLESSING!! So happy for you! Continuous prayers for remaining in Remission!"
The Young And The Restless Spoilers – What Will Victor Newman Do Next?
Unlike Braeden, his character isn't having such a good time in Genoa City, Wisconsin. Victor's smarmy daughter Victoria Newman (Amelia Heinle) and his son Adam Newman (Mark Grossman) are giving him more gray hair by the hour.
Victoria never seems to learn her lesson about mixing business with pleasure and Adam, well, Adam is Adam. The treacherous business dealings could take a turn for the better however, as Audra Charles (Zuleyka Silver) finally broke down and spilled her guts to Victor, telling him that she was conniving at Newman Media because Adam is blackmailing her!
Maybe now Victor can get a handle on his out-of-control kids? As Victor might say, "don't you bet on it!"
Be sure to catch up on everything happening with Y&R right now. Come back here often for The Young and the Restless spoilers, news, and updates.