Young And The Restless Spoilers: Marriage Issues Arise When Jack Explodes Over Diane & Kyle's Scheming
Young and the Restless (Y&R) spoilers suggest there could be trouble in paradise between Diane Jenkins-Abbott (Susan Walters) and Jack Abbott (Peter Bergman). It's been smooth sailing for a while now; however, mommy dearest recently encouraged their son Kyle Abbott (Michael Mealor) to stay quiet about his secret alliance with Tucker McCall (Trevor St. John) and Audra Charles (Zuleyka Silver) to take over Jabot. This could lead to major marital issues between Jack and Diane when the truth comes out.
The Young And The Restless Spoilers – Bad Motherly Advice
Y&R spoilers imply that Diane's terrible motherly advice to Kyle could end up biting her in the butt. He confessed to his mom about *almost* betraying Jack and the rest of the Abbott fam jam during the November 16th show.
Kyle wanted to come clean with his father, but his mom believed he should act as a mole to surface as the "hero" in this scenario when he gets all the details about Tucker and Audra's plan and passes them on to Jack.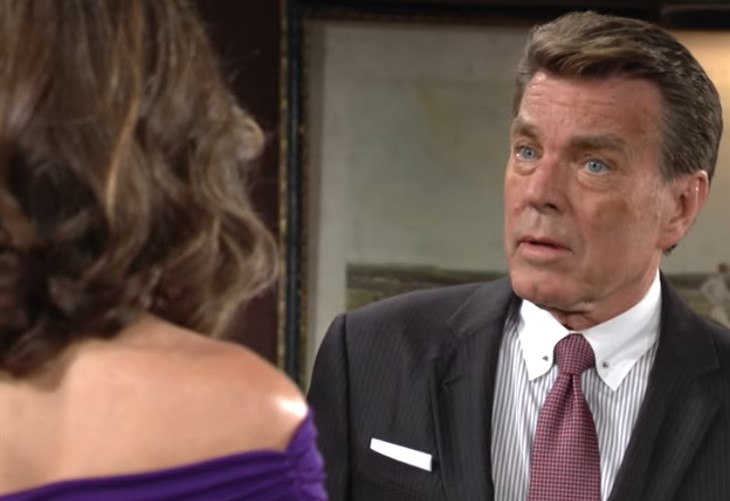 This, in essence, could secure Kyle's CEO spot within the company and guarantee that Jack would boot his brother Billy Abbott (Jason Thompson) from the role. Still, could this all end up backfiring on both Diane and Kyle?
Y&R Spoilers – You Can't Play A Playa
Y&R spoilers reveal that as Tucker is already anticipating that Kyle will act as a mole for his family, McCall could feed him bogus information. This could set the Abbott family up for failure, so he can move right in for the kill. As fans know all too well, no secret in Genoa City stays a secret for long.
As such, when the truth comes out about Kyle's initial plan to help Tucker and Audra, as well as Diane's advice to hide it all from Jack, Mr. Abbott will explode. Especially if the family loses Jabot to Tucker, in the end.
While Jack adores Diane, the fact that she's hiding secrets from him, and encouraging Kyle to do the same, will raise major red flags. Was Phyllis Summers (Michelle Stafford) right all along? The entire situation could blow the Dack romance out of the water.
How mad will Jack be when he learns the truth? Join the conversation in the comments section.
Tune into your favorite CBS soap daily to watch the drama unfold and visit CTS regularly for the best Young and the Restless news, updates, and spoilers.