The Young And The Restless Spoilers: Could Lucy Romalotti Decide To Stay In Genoa City?
Young and the Restless (Y&R) spoilers imply some plot twists on the horizon in Genoa City. Heather Stevens (Vail Bloom) recently returned to the little town with Lucy Romalotti (Lily Brooks O'Briant) in tow. This caught Daniel Romalotti (Michael Graziadei) off guard, but he also seemed happy at the opportunity to share some time with his daughter and prove he's changed.
The Young And The Restless Spoilers – Lucy Romalotti Isn't Warming Up To Her Father As Quickly As He'd Like
Y&R spoilers hint that Heather's comeback to the soap opera will be a short one. As Ms. Stevens recently noted to Daniel in his hotel room, she and Lucy are in town long enough to clear the air with him and pay Paul Williams (Doug Davidson) and Christine Williams (Lauralee Bell) a visit. Plus, Lucy needs to get back to school in Portugal.
Daniel and his daughter had an emotional reunion. She was able to express her feelings of abandonment and hurt during her dad's past breakdown. Now that he's "shaped up", could they make up for lost time?
Lucy is placing a ton of walls up right now. While she seemed very excited to see Daniel's new video game venture, during a recent breakfast with her dad and Heather, she seemed more interested in her phone than her bonding with her father.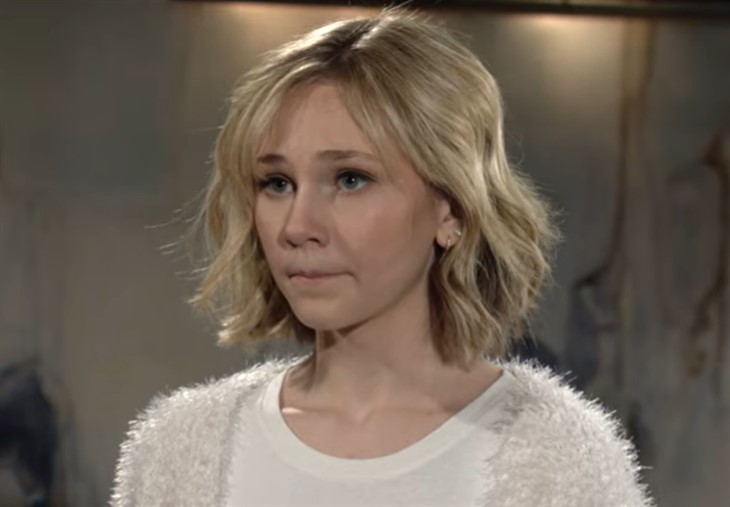 Lucy's a teenager, and teens love to be aloof about things. With that said, can a few days in GC help recover weeks and months of lost time together? Heather's plan was to come to town to tell Daniel the truth about her new love and to turn their "separation" into an official breakup. But did she have ulterior motives, too?
Y&R Spoilers – Heather Stevens's Plan Was To Bring Lucy Romalotti Back Home
Y&R spoilers suggest Daniel will have a challenging decision on his hands soon. Were Heather's return plans centered around bringing Lucy to GC to stay? She may have wanted to tell Daniel about her new love in Portugal, but also reunite him with Lucy.
Now that she's seen first-hand that he's back on his feet, she can feel confident knowing that he can properly take care of Lucy. While she loves the young girl like her own, she's not the teen's biological mom. She may feel as if Lucy belongs with Daniel.
Heather will miss Lucy, but the young lady has roots in Genoa City. Not only Daniel but her grandmother Phyllis Summers (Michelle Stafford) and her auntie Summer Newman-Abbott (Allison Lanier). As much as it'll pain Ms. Stevens to leave Lucy behind, the little town is the girl's "home".
Will Lucy end up staying in Genoa City, even if Heather heads back to Portugal? What kind of drama will Daniel face as a single dad raising a teenage daughter on his own? Leave your comments below! Fans need to stay tuned to their favorite CBS drama to see how this storyline unfolds. Don't forget to check this site daily for all the latest Y&R spoilers, news, and updates!