The Young And The Restless Spoilers Monday, May 22: Chelsea's Switch, Chance's Sabotage Discovery
The Young and the Restless spoilers for Monday, May 22 reveal that Chelsea Lawson (Melissa Claire Egan) and Billy Abbott (Jason Thompson) switch gears. Chance Chancellor (Conner Floyd) learns his investigation was sabotaged. Plus, Victor Newman (Eric Braeden) reacts to Victoria Newman (Amelia Heinle) and Nate Hastings' (Sean Dominic) romance. Keep reading to find out what is coming up in the next episode of the CBS soap opera.
The Young And The Restless Spoilers – Chance Chancellor's Discovery
Y&R spoilers for Monday, May 22 reveal that Chance will find out that his investigation into Phyllis Summers' (Michelle Stafford) was sabotaged. Fans and everyone Chance knows how much the detective believes in justice and morality. That doesn't mean Chance is perfect. Chance has done plenty of things that compromised his values and hurt other people.
However, Chance is such a dedicated detective that he will take this personally. Even though Chance might learn about Summer Newman-Abbott's (Allison Lanier) deception. With that being said, the chances are higher that Summer will continue keeping secrets.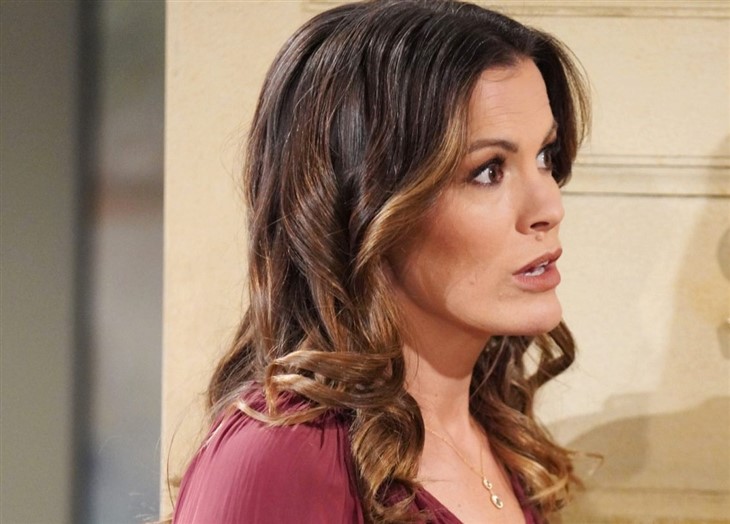 Y&R Spoilers – Chelsea Lawson's Switch
On Monday, May 22, fans can expect Chelsea and Billy to switch gears. It isn't known if this is a personal "spice it up" kind of thing or another type of dynamic. Of course, this could be regarding their children. Maybe Billy and Chelsea will work on some kind of project together.
In a promo clip, Billy told Jack Abbott (Peter Bergman) that Ashley Abbott (Eileen Davidson) might be planning a coup. So, maybe Billy and Chelsea will join forces to do some investigating on Jack's behalf. That would certainly be more interesting than Billy and Chelsea's current storylines!
The Young And The Restless Spoilers – Victor Newman's Concern
The Young and the Restless spoilers for Monday, May 22 reveal that Victor will discover some shocking news. Victor will find out about Victoria's office romance with Nate. Victor will also discover that Elena Dawson (Brytni Sarpy) confronted Victoria and Nate while they were on a business trip in Los Angeles.
Y&R Spoilers – Monday, May 22
Victor might share Nikki Newman's (Melody Thomas Scott) concerns about Victoria's romance. Victor could warn Victoria that she's playing with fire, especially after Nate burned Devon Hamilton (Bryton James), Lily Winters (Christel Khalil) and Jill Abbott (Jess Walton).
Which storyline are you looking forward to seeing the most on Monday, May 22? What are your predictions for Billy, Chelsea, Chance, Summer, Phyllis, Jack and Diane Jenkins (Susan Walters)? What does the future hold for Victor, Nikki, Victoria, Nate, Elena and the other residents of Genoa City? Share your thoughts in the comment section below. Remember to keep watching the soap on CBS or Paramount+ to find out what happens next.
Be sure to catch up on everything happening with Y&R right now. Come back often for The Young and the Restless spoilers, news, and updates.