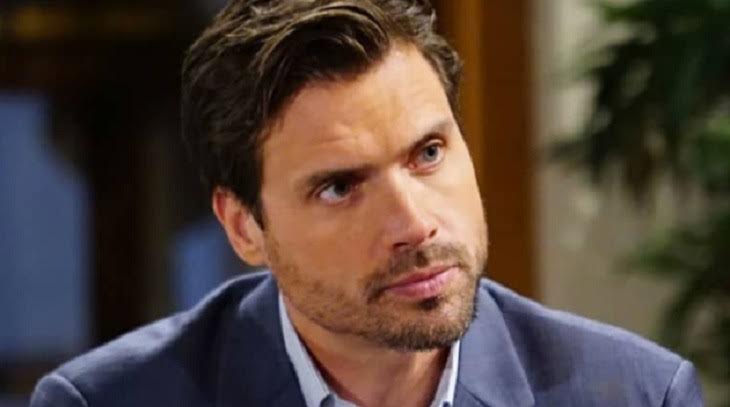 The Young and the Restless spoilers tease that any remaining hopes Shick fans had now appear to be fully dashed. Nick (Joshua Morrow) got Sharon's (Sharon Case) message. She doesn't want to be with him and so there will be no remarriage.
In soap land, never really means just not in the foreseeable future. Could Sharon and Nick reconcile sometime next year, or thereafter and finally get remarried? Sure. But holding onto hope that sees this beloved former super couple settle their differences in the next few weeks and then reform Shick at a small ceremony in time for a Christmas gush would be foolish.
In a cleverly played alternative remix, Y&R decided to bring Phick back. The idea of Phyllis (Gina Tognoni) and Nick getting back together full-time was not on many hardcore fan's radars prior to this summer. But then Philly had a blowout, Sharon took her engagement ring off, and just like that Phick knee-jerked into a stunning get-together at Summer's (Hunter King) condo.
Sharon crosses the line today on #YR. pic.twitter.com/J5SSV4fsex

— Young and Restless (@YandR_CBS) November 8, 2018
Shick fan's anticipated collective reaction must have been calculated before the writer's room was told to take this part of the show in this sharp direction, right? To tease Y&R's arguably second-greatest-ever couple (with Niktor absolutely ranking first) to yet another wedding ceremony represented a huge gamble. Having Phyllis crush everyone's dreams again, along with Nick's willing participation this time, is serving to rub the soapy salt in to the nth degree.
So, why do this? Really, what's the payoff?
It must be said that the alternate take on Phyllis that Tognoni's casting has allowed since her 2014 cast debut, with this character being far softer than Michelle Stafford's iconic alter ego ever was, now also offers a different plot path forward for whatever Phick becomes. Plus, New Nick, as Morrow's character has become, also isn't the same man he's always been.
The people who broke Shick's fan's hearts after Cassie (Camryn Grimes) died as a result of injuries suffered in her tragic car accident, are now different people. Yes, Nick and Phyllis are playing off the past. But this feels different.
Genoa City devotees, as opposed to occasional viewers, are always willing to give Y&R time to present its latest pitch. Six months are needed to see where the seeming revival of Phick goes. Along with that whatever develops in Sharon's life will also be considered.
Harder storyline roads were purposely taken. These acknowledged choices do earn grudging credit and potential benefit of doubt among open viewers.
Celebrating the Soaps is a leading source for everything linked to The Young and the Restless. Check back regularly for Y&R spoilers and news!