Neighbours Spoilers: Madeleine West Reprises Role, Fake Dee Returns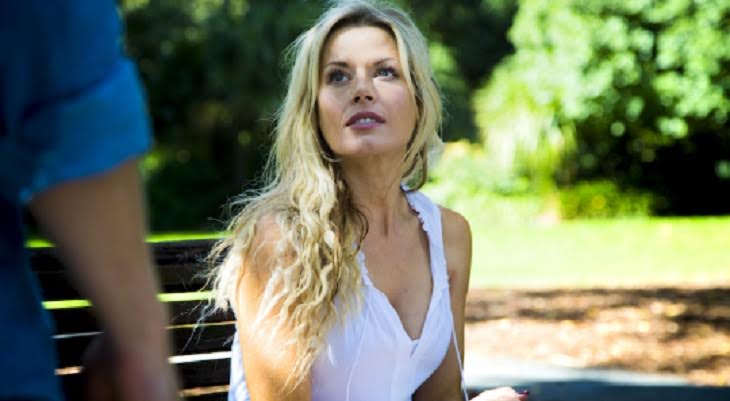 Neighbours spoilers have revealed that West will return to the show next week for two dramatic episodes.
Madeleine will be reprising her role as Andrea Somers, a con-woman who previously posed as Toadie Rebecchi's late wife. This wasn't hard for Andrea, as she is the doppelganger of Dee, and after some clever scheming she convinced Toadie – and everyone around him – that she was in fact Dee.
A few months ago, we saw Andrea receiving treatment at a psychiatric facility in Tasmania. This time, the only person she "remembered" was Toadie, continuing her con of posing as Dee.
In more recent weeks, Neighbours viewers have seen the arrival of Kerry Armstrong playing Alice Wells, an evil nanny who turned out to be the mother of Andrea. She has managed to con the Rebecchi's once more, hiding her evil persona and manipulating the family for her own gain – even little Nell!
If you go down in the woods today, you're sure of a big surprise 🐻 #Neighbours pic.twitter.com/DvvDOJf41B

— Neighbours (@NeighboursTV) November 8, 2018
Upcoming Neighbours episodes will show Alice travelling to Tasmania to visit Andrea in hospital, but rather than taking her true identity, poses as a kind volunteer in front of the doctors.
Once Alice is on her own with Andrea, she reveals that her plan to come in between Toadie and Sonya is working well, especially since she has been spiking Sonya's drinks with painkillers – especially bad as Sonya is an alcoholic.
Later that week Toadie is contacted by Andrea's doctor who wants to discuss Andrea's treatment and condition. Upon making the trip to see her, Toadie is pleasantly surprised to see that Andrea is a lot more lucid now and can now hold a conversation. The two even end up talking about her estranged mother…
Of course, Toadie has no idea about Alice and Andrea's connection, so Alice is pleased to learn that Toadie has not yet figured out what's going on. However, she's not so pleased that Andrea urged for his contact in the first place and asks her to cut all contact so she can continue with her plan to ostracize Sonya.
Will Alice's evil plan work?
Check out our exclusive Neighbours spoilers page for more details!
Want up-to-the-minute soaps news, spoilers, and gossip on your social feeds? Just hit 'Like' on our Facebook page and 'Follow' on our twitter