The Young And The Restless Spoilers: Stitch Kidnaps Abby, Devon And Chance Forced To Save Her?
The Young and the Restless (Y&R) spoilers tease that Devon Hamilton (Bryton James), Abby Newman-Abbott (Melissa Ordway) and little Dominic Newman-Abbott-Winters-Chancellor (Rainn and River Ware) are happy as bugs in rugs now that they've moved into Chancellor mansion.
Guess what? That sounds like the perfect soapy setup for this little fam to see some calamity during August Sweeps!
And who better than loopy Ben "Stitch" Rayburn (Sean Carrigan) to terrorize his ex and her current?
Stitch kidnapped Mariah Copeland (Camryn Grimes) when she was pregnant with Abby and Devon's baby. Now could be the time to bring back this demented doc to deliver a dose of madness!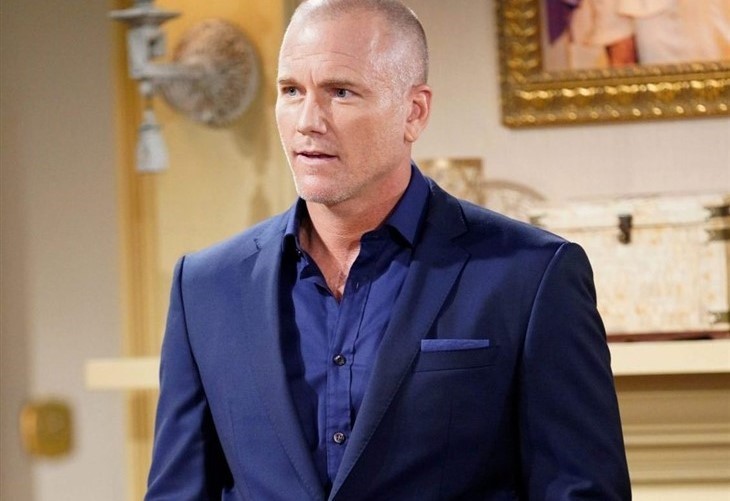 The Young And The Restless spoilers – Is Stich In Town?
Stitch was not in his right mind when he wanted to be Abby's hero and rescue Mariah and the baby. But the truth came out before that could happen.
Why was Stitch fixated on this twisted scene? Once upon a time he and Abby were expecting a baby of their own. Until his devil son caused her to miscarry.
Stitch's son is Max Rayburn (last played by Jared Breeze) and the horrible truth of what his son did may have scrambled Stitch's psyche permanently.
He has gone after Abby before and he may be due to try it again.
Y&R Spoilers – Stitch Has No Conscience
We already know that Stitch will stoop to incredible lows, such as kidnapping a pregnant woman and keeping her locked up in a retro 70s style cubby hole.
Right now Abby and Devon Hamilton-Winters are rolling in clover—what could go wrong?!
If Abby goes missing billionaire Devon would stop at nothing to track her down, meaning he could realize Stitch has come back to terrorize Genoa City, Wisconsin.
Even more dramarama-ish is the fact that the only GCPD cop who seems to be working these days is Abby's ex Chance Chancellor (Conner Floyd), who once was prepared to raise Dominic with her.
The Young And The Restless spoilers – Will Chance Chancellor And Devon Hamilton Team Up?
There are a million reasons to bring Stitch back, especially since he was on the loose the last we saw him. You just know he hasn't given up on Abby yet. Let's hope Abby's GPS tracker is working and on!
Be sure to catch up on everything happening with Y&R right now. Come back here often for The Young and the Restless spoilers, news, and updates.