The Young And The Restless Spoilers Thursday, July 27: Jack's Reunion, Billy's Trick, Lauren Explodes
The Young and the Restless spoilers for Thursday, July 27 reveal that Jack Abbott (Peter Bergman) and Phyllis Summers (Michelle Stafford) face each other. Billy Abbott (Jason Thompson) takes on a new role. Summer Newman-Abbott (Allison Lanier) delivers a warning to Kyle Abbott (Michael Mealor) regarding Audra Charles (Zuleyka Silver). Plus, Lauren Fenmore Baldwin (Tracey E. Bregman) loses her temper.
The Young And The Restless Spoilers – Jack Abbott's Reunion
Y&R spoilers for Thursday, July 27 reveal that Jack will have a reunion with Phyllis. Now, Jack is pretty furious with Phyllis' antics, especially since it affected the woman he's marrying. Of course, Phyllis and all of Diane Jenkins' (Susan Walters) enemies say the exact same thing repeatedly. That they are just trying to prove that Diane hasn't changed.
Of course, if Diane truly hasn't changed, then no schemes are necessary. After all, if Diane truly is as evil as they claim, then it will be exposed.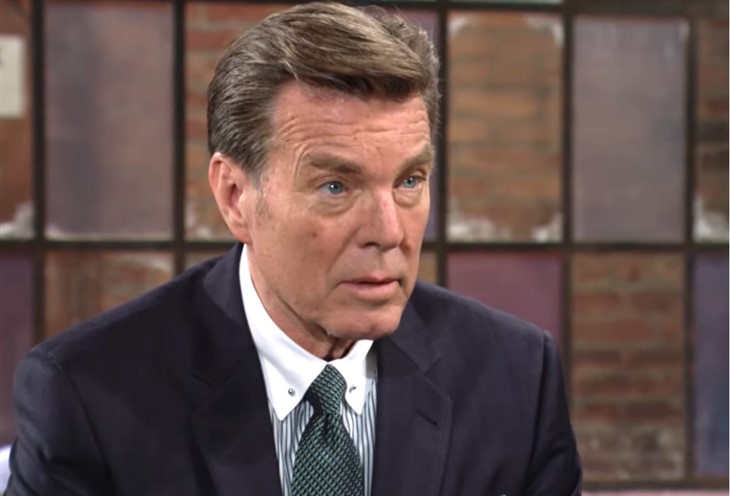 Of course, everyone has chapters they wish were never written. Even Phyllis, Nikki Newman (Melody Thomas Scott) and Ashley Abbott (Eileen Davidson). In any case, Phyllis will try to earn Jack's forgiveness. However, will Phyllis really be able to smooth things over with Jack? If not, then Phyllis' freedom could be yanked from under her by Tucker McCall (Trevor St. John).
Y&R Spoilers – Billy Abbott's Trick
On Thursday, July 27, fans can expect Billy to embrace his new role. Now, fans know that Billy has been struggling with his loyalty to Jack. At the same time, Billy does keep insisting that he is Team Jack all the way.
That will bring a scheme to trick Tucker and Ashley into thinking that Billy is at war with Jack. The idea is that Tucker and Ashley will believe that Billy's loyalty to Jack is ending. Then, Tucker and Ashley can swoop in and get Billy on their side. Of course, the strategy seems simple enough. However, Tucker and Ashley might already predict their rivals' next move.
The Young And The Restless Spoilers – Summer Newman-Abbott's Warning
The Young and the Restless spoilers for Thursday, July 27 reveal that Summer will issue a warning to Kyle. Now that Summer knows for certain that Kyle is sleeping with Audra, she will warn her husband. Summer doesn't really know Audra too well. However, anyone can see that Audra is nothing but trouble.
When Summer tries to warn Kyle, he will probably tell her to mind her own business. After all, Kyle and Summer are getting a divorce.

Y&R Spoilers -Thursday, July 27
On Thursday, July 27, fans can expect Lauren to lose her temper. Fans watched as Lauren and Michael Baldwin (Christian LeBlanc) mourned Phyllis. Then, Lauren found out that Phyllis was alive but in trouble. Now that Phyllis is back in Genoa City, she might face Lauren's wrath.
Lauren will be furious that Phyllis allowed her friends, family and even her own children to grieve unnecessarily. However, Lauren will also be thankful that Phyllis is alive.
Be sure to catch up on everything happening with Y&R right now. Come back often for The Young and the Restless spoilers, news, and updates.
For more about what's happening on your favorite soaps and more ways to connect with us, join the conversation on our YouTube Page or our Facebook Page, check out our Twitter feed, look for an update on our Instagram, follow us on Threads , Always stay up-to-date with us on Google News, or drop us an e-mail HERE! See you there!