The Young And The Restless Spoilers: Victor Demotes Victoria – Grabs the Reins at Newman
The Young and the Restless spoilers document that Victoria Newman (Amelia Heinle) is like Adam Newman (Mark Grossman) but with more nuance.
Like her youngest brother, she believes that Victor Newman (Eric Braeden) can be outwitted.
Adam's most recent fallout happened after he plowed ahead with his plan to lead Newman Media.
While Victoria believed Victor's attention was being diverted, she assumed her subtle strategy would succeed.
Victoria's track record with men is not one Victor respects. While he values what Nate Hastings (Sean Dominic) can bring to the company, the Moustache does not plan to allow Nate to become Victoria's top executive.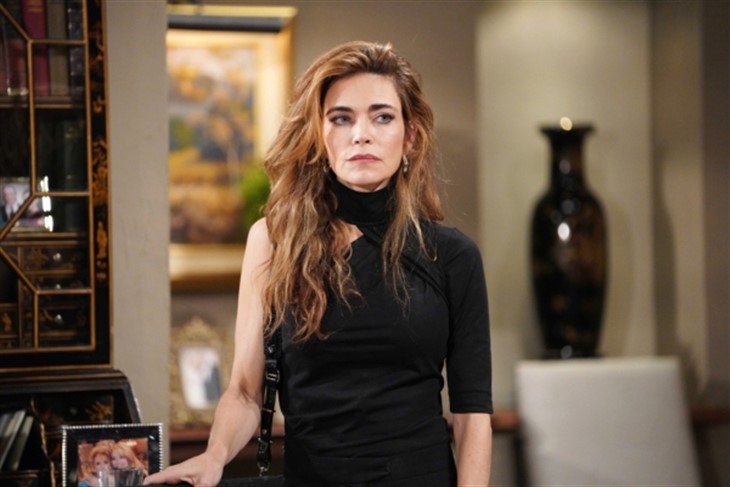 The Young And The Restless Spoilers – Nick Newman Leaving Again?
Nick Newman's (Joshua Morrow) return to the family business was surprising. But self-reflection caused him to decide that it was time.
Nikki Newman (Melody Thomas Scott) encouraged her son to rejoin Newman Enterprises. She felt that his maturity and steady demeanor would help to maintain stability within an often volatile environment.
Nick appears to be leaving but not because he is outraged. Instead, Victoria edged him out of his top executive spot by using the personal crises he recently dealt with.
Sally Spectra (Courtney Hope) is the new focus in Nick's life. If he follows through and leaves the company, it will have nothing to do with the inability to hold or obtain power.
That mindset is shared by his other siblings, Victoria and Adam.
Y&R Spoilers – Adam Newman Has No Tact
Adam wants what he wants. Adam also believes he is entitled to the top spot at the company his father founded and still heads.
MUST READ – Y&R Spoilers: Sally Shocked, Sharon Wants Nick To Work With Her
An identical two-sentence paragraph could be written to describe his sister. Adam would likely disagree.
He sees Victoria as suffering from silver spoon syndrome.
Grossman's character did offer an unusual set of comments to Sharon Rosales (Sharon Case). In them, he projected contrition and a desire to change.
Whether that is a true realization of the damage he has created remains to be seen.
The Young And The Restless Spoilers – Victoria Newman Does Not Recognize Comparison
Victoria wants what she wants. Victoria also believes she is entitled to the top spot at the company her father founded and still heads.
But Victoria would not acknowledge that Adam copied and pasted her template into his life. Both siblings are alike in many ways.
Each strives for their father's approval into their middle-aged years.
But Victor is the wisest Newman of them all. He should be based on his senior status and having created the last name moniker they use in Genoa City, Wisconsin, on Y&R.
This site is a leading source for everything linked to The Young and the Restless. Check back regularly for Y&R spoilers and news!