The Young And The Restless Spoilers: Victor Threatens Jeremy, Who Is He Protecting?
The Young And The Restless spoilers indicate that Victor Newman (Eric Braeden) will issue a threat to Jeremy Stark (James Hyde). Who is Victor protecting?
The Young And The Restless Spoilers – Jeremy Stark Had Nikki Newman's Necklace
The Young and The Restless spoilers indicate that the one person Jeremy might remotely be connected to is Nikki Newman (Melody Thomas Scott). Jack Abbott (Peter Bergman) stole her necklace and had Diane Jenkins (Susan Walters) to pass it off to him to prove her loyalty.
Jeremy ould make the mistake of saying something about Nikki that sets Victor off.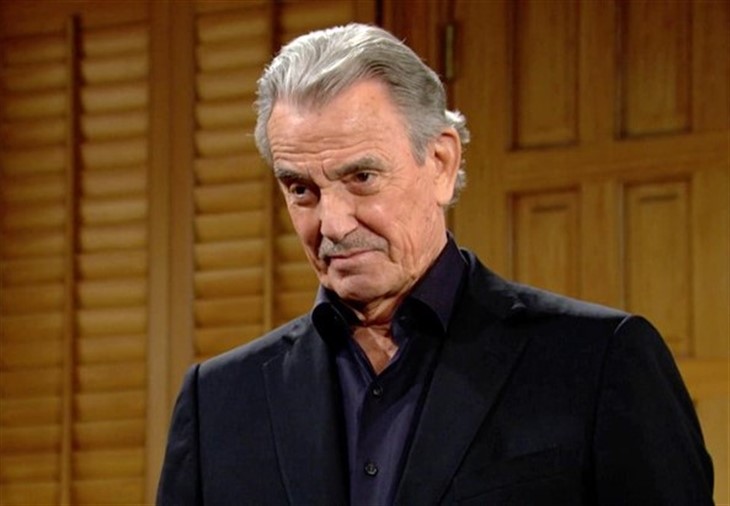 Of course, Victor has always cared about Ashley Abbott (Eileen Davidson) as well. Ashley was also in on the plot that eventually brought Jeremy to Genoa City. Jeremy is a convicted felon so Victor is bound to be leery of him. Jeremy will certainly be after Diane Jenkins once he is cleared as well. Jeremy is getting way too close to Victor's loved one in his revenge plot and he won't stand for it.
Y&R spoilers – Jeremy Stark Could Be Working With Tucker McCall
According to Y&R spoilers, Jeremy could be working with Tucker McCall (Trevor St. John) and actually offering him money to pay off his debt. Victor may want Jeremy to stay away so he can get control of Tucker's company. Victor could threaten all sorts of things but that doesn't mean that Jeremy will be scared off. Just how much more dangerous than prison can Victor be?
Victor may try to run Jeremy out of town but unless he can get revenge on Diane, he's not likely to leave any time soon. Jeremy feels that Diane owes him money and since Jack got his investment back, Jeremy could be back to blackmailing Diane. The fact is, as long as Diane is in Genoa City, Jeremy could decide to stay right there.
The Young And The Restless Spoilers – Is Diane Jenkins Being Honest With Jack Abbott
Diane may not be disclosing everything to Jack yet again and Victor may know that. Summer Newman (Allison Lanier) just happens to be Diane and Jack's daughter-in-law. Victor would not take very kindly to anything happening to Summer and Kyle Abbott (Michael Mealor) tends to protect his mother. Summer could easily get caught in the crossfire.
Is Summer the person that Victor warns Jeremy away from? Will Jeremy take heed of Victor's words and stay on track? Can Victor finally get Jeremy to leave town and stay gone? Jeremy is nothing but trouble any way you go about it. Jeremy needs to leave Genoa City and stay gone. Will Jeremy finally get the hint and steer clear?
Be sure to catch up on everything happening with Y&R right now. Come back here often for The Young And The Restless spoilers, news, and updates.