Days Of Our Lives Spoilers: Will Horton & Sonny Kiriakis Leave Salem
Days of Our Lives (DOOL) spoilers for the week of February 13th suggest that as Will Horton (Chandler Massey) is set to leave Salem, Sonny Kiriakis (Zack Tinker) will have a sweet surprise for him. According to Soap Opera Digest, Sonny will accompany Will as they both leave the little town for New Zealand. Looks like fans are once again saying goodbye to WilSon.
Days Of Our Lives Spoilers – Will Horton & Sonny Kiriakis's Final Airdate
DOOL spoilers indicate that the WilSon exit will take place on Thursday, February 16th. While the soap opera has tried to allow these two legendary characters to have a long-distance relationship, the miles apart have taken its toll on the super couple. Sonny has felt like he's landed at the bottom of Will's priority list, with Horton's work schedule taking the top spot.
On the other side of things, Will wasn't overly thrilled with Sonny's newfound friendship with Leo Stark (Greg Rikaart). There were times he was quite nervous about Kiriakis' "life" in Salem. While that has long passed, it could be that Sonny is sick of his time apart from Will and just wants to be a normal couple again. Does this mean that Sonny will resign from Titan? Perhaps he's able to work remotely, or there's an office in New Zealand? Anything is possible in the land of Days!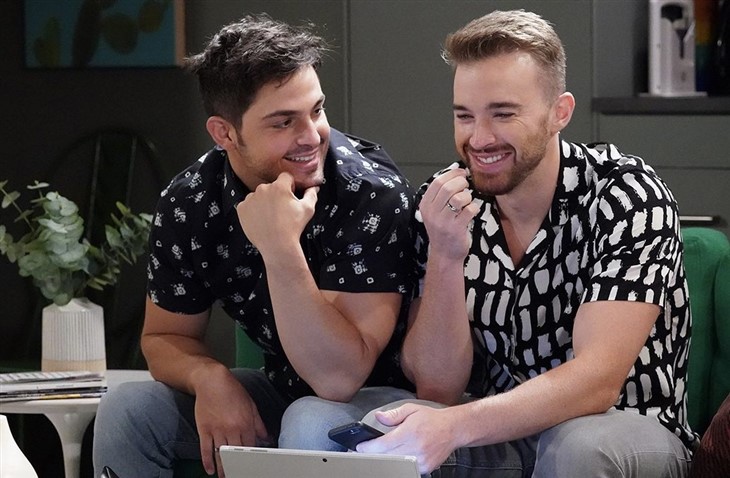 DOOL Spoilers – WilSon Departure Feels Like A Deja Vu
DOOL spoilers hint at a WilSon return, at some point. After all, this isn't the first time the super couple has left Salem, only to make a splashing comeback. However, both actors seem quite busy with other projects for the time being. Massey is a data visualization specialist, working at a healthcare analytics company as a 'day job', and lives in Atlanta. While he probably loves returning to Salem, he noted in a March 2022 SOD interview that there are some "hoops" he has to "jump through" when he does need to head to the Days set. Meanwhile, Tinker has landed a major CBS role on the show Fire Country, which will likely keep him busy for a while!
Still, they are two characters that have a rich history in the little town, and always seem to find their way back "home". Will you miss Will and Sonny on Days or are you glad to see them leave again? Leave your comments below! WilSon fans need to tune into DOOL's February 16th episode on Peacock, to bid adieu to one of Salem's most popular super couples. Plus, keep checking TSV for all the latest Days spoilers, news, and updates.