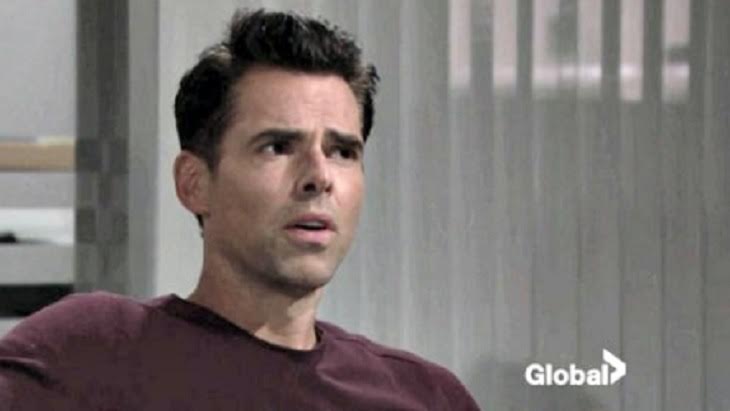 Billy (Jason Thompson) was actually doing the right thing on 'The Young and the Restless'. After initially denying a problem existed, he agreed to go to rehab and then checked himself in at sunrise. But cavorting with Summer (Hunter King) the night before doing so in order to strike Phyllis (Gina Tognoni) easily ranks as the most foolish act he's committed in years.
A self-inflicted wound of this magnitude will be infinitely exacerbated if Summer gives birth to Billy's baby next spring. Re-read the last sentence if necessary, as it's a soapy stunner.
While Traci's (Beth Maitland) intervention was surely needed and proved apparently effective, it didn't result in Billy addressing his most pressing concern. Reckless behavior is the hallmark of a gambler. So Genoa City shouldn't be surprised when it learns, likely sooner rather than later, that Billy sought out Summer hours prior to climbing those twelve steps.
This looks familiar… #YR pic.twitter.com/UlfojYfBGY

— Young and Restless (@YandR_CBS) October 15, 2018
Jack (Peter Bergman) was supportive of his brother and even of 'Philly', which shows how far Billy came within the last two years. But the restored son of John Abbott (Jerry Douglas) will not take kindly to his half-brother's betrayal of his former wife. A 'Phack' rebound and potentially, a full reunion could well be spurned by the coming fallout.
Phyllis has actually become a sympathetic figure in some viewer's eyes, which is further evidence of just how much damage Billy has caused in many people's lives. She fought so hard for their relationship, stuck with him during the Las Vegas lure and was even willing to wait for however long this rehab period was going to last. Her reward? An emotional dagger through the heart courtesy of Billy's brag about Summer.
Being forced to step down at Jabot was understandable. But his loved ones and friends were not abandoning Billy. He could have slowly regained everyone's trust and rebuilt his life within a few months.
Now, Thompson's character might have tied himself to a personality type that's as, or more dangerous than his. Oh, 'Billy-boy', you really did it to yourself this time!
Celebrating the Soaps is a leading source for everything linked to 'The Young and the Restless'.