Young And The Restless Spoilers: Nick Newman Offers A Warning To Sister Victoria Newman
Y&R spoilers for the week of May 15th promise some drama between Nick Newman (Josh Morrow) and his sister Victoria Newman (Amelia Heinle). Vic's affair with Nate Hastings (Sean Dominic) has rubbed Nick the wrong way, for many reasons. Looks like he'll catch the two yet again in her office, but this time, Mr. Newman will have a warning for his sister.
The Young And The Restless Spoilers – Nick Newman Believes Nate Hastings Is Using His Sister
Actor Joshua Morrow recently spoke with Soap Opera Digest (SOD) about Nick's face-off with Vicky, the week of May 15th. Morrow notes that Nick will head to see Vicky in her office, but before he walks in, he'll knock first. Josh states that by now, "Nick knows better" than to just barge in as there will be a "real" possibility that Vicky and Nate are going at it.
Needless to say, it's a good thing Mr. Newman went with those instincts, as Nate and Vicky will be up to no good. Both will be out of breath, with crumbled clothes; so, Nick will know what the two have been doing.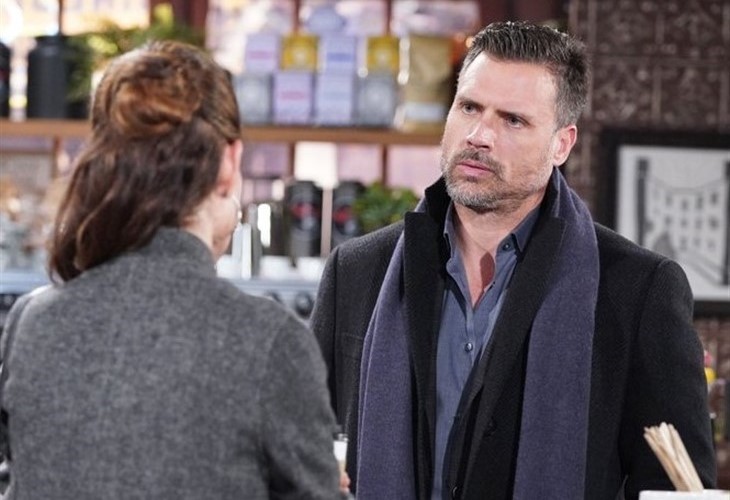 Y&R Spoilers – Nick Newman Doesn't Want To See His Sister Get Hurt
Morrow tells SOD that after Nate leaves so the siblings can talk, Nick will issue a warning to his sister. Josh notes that it's obvious that Hastings is ambitious. Mr. Newman will believe that there's a good possibility Nate is using Victoria to quickly climb the Newman corporate ladder. Nick will make it crystal clear that he wants Vic to end things with him. Of course, Vicky doesn't see it that way, and she also doesn't like being told what to do.
Josh ends the SOD interview by saying that Nick likely won't let go of this, and he won't stop giving Vic his opinion. With that said, his sister isn't concerned; however, Josh states that Nick knows without a shadow of a doubt that things won't end well between the two.
Do you think things will get messy between Victoria and Nate? Is Nick, right? Comment below! Don't forget to catch the Y&R on CBS daily to see what happens next and visit SOS regularly for the most recent Young and the Restless news and spoilers.