The Young And The Restless Spoilers: Chelsea's Absence Drives Billy & Chloe Back Together?!
The Young and the Restless (Y&R) spoilers reveal that Chelsea Lawson (Melissa Claire Egan) and Billy Abbott (Jason Thompson) have had a lot to fight about over the years. Is history about to mend itself with a hot out of nowhere hookup? Chelsea has been making inroads with Billy but the actress who portrays her, Melissa Claire Egan, is pregnant, meaning there will be a maternity leave and temporary exit coming up.
The Young And The Restless spoilers – Chelsea Lawson Off Canvas
Which means Billy has to reconnoiter and find another way to spend his time. There are several ways the show could direct this plot, maybe he intervenes in the Abbott family drama now taking place with a couple of convicts living under his family's roof?
But there are already plenty of players in that storyline and it can't continue forever. It would be all kinds of soapy delicious if a trusting Chelsea returned to Genoa City, Wisconsin and finds a gobsmaker waiting to welcome her.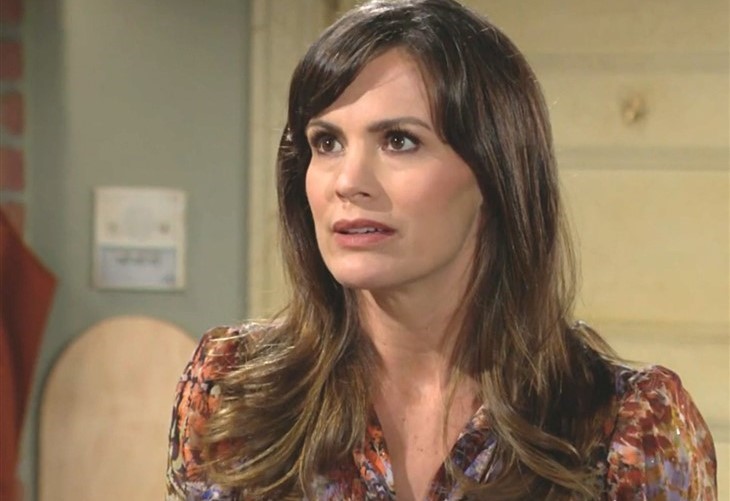 Y&R spoilers – Will Billy Abbott Stray?
How will Chelsea's absence be explained? In the past she has left to take care of her mother, Anita Lawson (Catherine Bach). So it is realistic to think that Anita could use her services after another hiccup.
Or, Chelsea may leave to do business elsewhere that is related to Daniel Romalotti's (Michael Graziadei) gaming platform.
The Young And The Restless spoilers – Billy Abbott's Attention Span
Let's be honest, Billy tends to get distracted easily and his moral compass has been busted more than once. He needs a project or a person to focus on and in Chelsea's absence could he focus on Chloe Mitchell (Elizabeth Hendrickson).
There was a possible hint dropped this week that could indicate the Chilly get friendly. It happened when Chloe Mitchell (Elizabeth Hendrickson) praised Billy on his growth and being there for Chelsea.
Did you feel the vibe between these two characters, Y&R fans? Imagine the drama if Chelsea left town then returned to a fishy sitch between her besties!
Chloe is involved with Kevin Fisher (Greg Rikaart) but where has he been? Maybe there is tension between them which is why they aren't running around town cooing about their babies and their love life? One thing is certain, we saw Billy and Chloe share a personal scene. Tell us if you think there are more of these to come Y&R fans!
Be sure to catch up on everything happening with Y&R right now. Come back here often for The Young and the Restless spoilers, news, and updates.