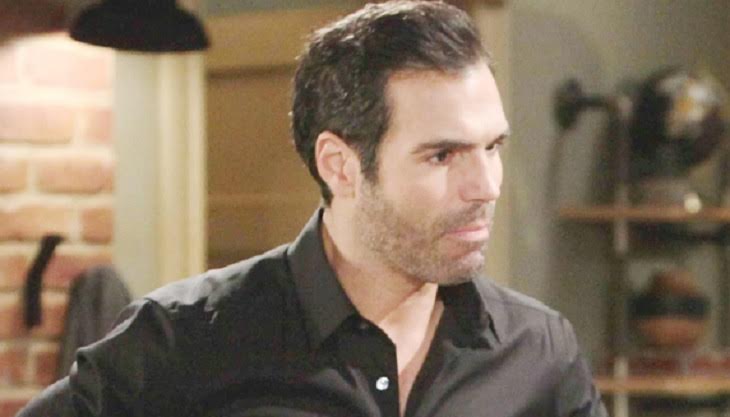 Mia (Noemi Gonzalez) isn't fully trusted on 'The Young and the Restless'. Rey (Jordi Vilasuso) loves his wife, always has. But he doesn't fully trust her, which is why Mr. Rosales told Gonzalez' electric character that if she ever does anything, as she did with Arturo (Jason Canela), again that they will be done.
The upcoming, vicious, hair-pull of Abby (Melissa Ordway) will set Y&R's stage for the end of Mia and Rey's marriage. While not immediately resulting, Rey will need to digest why his wife acted in such an aggressive and physical manner against his brother's fiance. Passioned verbal exchanges will follow, with no lasting resolution resulting.
Rey has Sharon (Sharon Case) as an option and he knows it. While Case's legacy character recently told him that they were never seriously in line to be a couple, their ongoing puppy dog stares at each other continues to suggest the shared truth within each person's heart. Rey and Sharon are attracted to each other and can become a couple if 'Ria' dissolves.
For his part, Arturo is doing all he can to move on from Mia. He left Miami, Florida, not caring if he ever saw his first love again. But she decided to leave her home and follow the Rosales' brothers to Genoa City, Wisconsin.
Yes, Mia was and remains interested in both Rey and Arturo. She veers toward controversy on a regular basis, which keeps her marriage ties tenuous. Mia appears to have not matured since Miami, which is a shame because she clearly has the intelligence to live a full, stable life in GC if that choice is made.
Nikki comes clean today on #YR. pic.twitter.com/MhsCf7RoSK

— Young and Restless (@YandR_CBS) February 11, 2019
If Mia felt nothing for Arturo, she would never have the intensity of rage that exists against Abby. Arturo's increasingly demonstrated love for Abby is driving Mia's insecurity, as she feels an important element of her past is being disrespected.
Y&R's audience is seeing a reinforcement of the hunch that Mia cares far more deeply for Arturo than she does Rey. That has been, is, and will remain a full threat to 'Ria's' future, with however long this couple lasts.
This site is a leading source for everything linked to 'The Young and the Restless'.
Read more Celebrating the Soaps news, spoilers, and gossip on our The Young & The Restless homepage