Young and the Restless Weekly Spoilers February 11 to 15: Love, Breakups, Confessions and Struggles!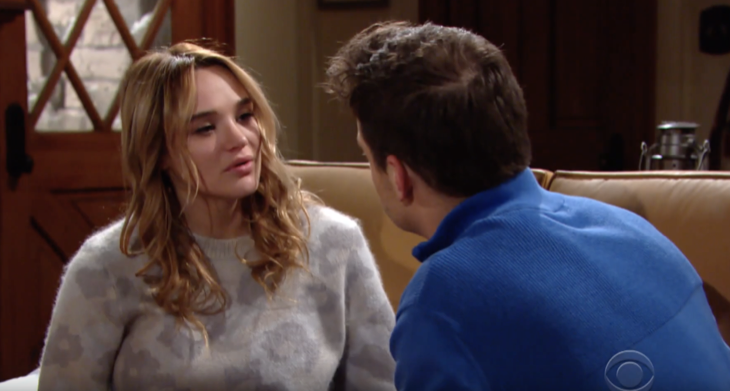 The Young and the Restless (Y&R) spoilers for the week of Monday, February 11 through Friday, February 15, 2019, reveal while some couples are falling apart, others are basking in their love. Confessions and struggles continue to torture citizens of Genoa City as one tries to romance another and people begin to give in to the pressure around them. Y&R fans will not want to miss out on all the exciting stories unfolding beginning on Monday, February 11!
Y&R sources show JT's (Thad Luckinbill) murder continues to torment many people in Genoa City as Nikki Newman (Melody Thomas Scott) confesses what she has done to her former son-in-law. She doesn't see to be alone as Sharon Newman (Sharon Case) gives into the pressure around her. Who does she confide in as Nikki is arrested for blurting out the truth to Christine Blair (Lauralee Bell) and attorney, Michael Baldwin (Christian LeBlanc)? Victor Newman (Eric Braeden) will be forced to patch up the mess Nikki has made but is there any way to clear her of the murder charges she is facing now?
Couples are in trouble this week as Lola Rosales (Sasha Calle) breaks up with Kyle Abbott (Michael Mealor) and Mia (Noemi Gonzalez) destroys her marriage by calling out Arturo's (Jason Canela) name while making love to her husband, Rey Rosales (Jordi Vilasuso).
Next week on #YR, Kyle spends time with Summer, things get heated between Mia and Abby at a party, and Rey confronts Sharon. pic.twitter.com/0pRT4DQFsN

— Young and Restless (@YandR_CBS) February 9, 2019
One couple seems to be basking in love, as Abby Newman (Melissa Ordway) and Arturo will appear on the cover of "Life & Style" magazine who is doing an article on their engagement. You can be sure Abby isn't pleased with the developments in Rey and Mia's marriage and by week's end, Abby and Mia will get into a physical fight!
The Young and the Restless spoilers reveal Summer Newman (Hunter King) and Ana Hamilton (Loren Lott) will have their hands full as they continue to help Fen Baldwin (Zach Tinker) work on his songs and image. Summer will be on the sly when it comes to Kyle, as she is determined to win him back; but is there any way to turn his eyes away from Lola?
Nick Newman (Joshua Morrow) isn't pleased with Phyllis Summers (Gina Tognoni) and will continue to "play" with the fiery redhead. Jack Abbott (Peter Bergman) will spend this week trying to spice things up by romancing his lady love, Kerry Johnson (Alice Hunter).
In other Y&R spoilers, an unusual alliance will be revealed. Cane Ashby (Daniel Goddard) is facing the consequences of his past and it will not be an easy path for him!
Be sure to tune into CBS' The Young and the Restless (Y&R) on Monday, February 11, 2019, to catch up on everything happening in Genoa City right now. Check Celebrating the Soaps often for updates, news, rumors, and spoilers!
Read more Celebrating the Soaps news, spoilers, and gossip on our The Young & The Restless homepage