Y&R Poll: Who Do You Prefer Nikki With, Jack or Victor?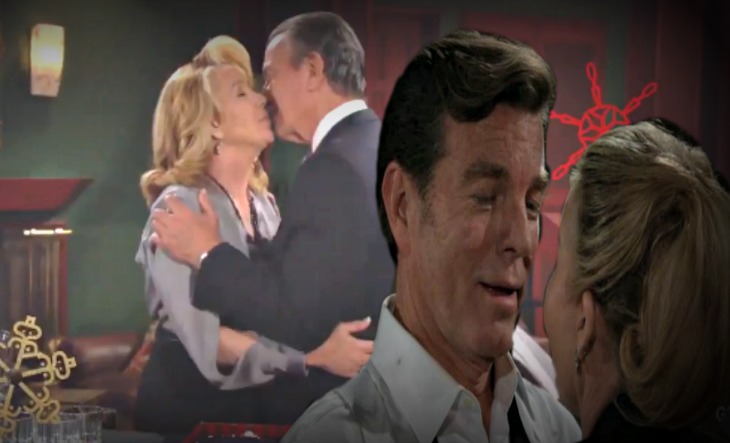 Nikki Newman has found herself stuck in the middle once again. The Young and the Restless star (played by actress Melody Thomas Scott) is torn between two men in her life and whether or not she should leave Victor for good to follow her heart with Jack.
It's without a doubt that Nikki Newman has her groove back on the show. Fans haven't seen her like this in years. But for many viewers, they believe that Nikki and Jack (Joshua Morrow) might be taking their relationship too fast. After all, Jack is Victor's biggest enemy. Nikki is playing with fire by romancing Jack.
If that weren't enough, even Nick is warning his mother to back off. She doesn't want to see her get hurt, or worse, get burned. Of course, Nick has no problem seeing his mother distance herself from Victor but at the same time he's worried about seeing her with Jack, too. This of course leads Nikki to tell him that it's her life and that she'll do what she wants, regardless of what anyone has to say about it. Of course, that's only if Victor doesn't change the locks now that he knows that she's canoodling behind his back with Jack.
Either way, it doesn't seem like Nikki can choose. She knows that if she leaves Victor, her life won't be the same. There's no way that she'll be able to be with both Jack and Victor at the same time. She has to make a decision and a fast one, too.
Let us know what you think by dropping us a line with your thoughts in our comments section below. Also, don't forget to take our poll to let us know who you think Nikki should end up with. Should it be Jack? Or Victor?
Also, don't forget to check back with Celebrating the Soaps for all the latest news, updates and spoilers on The Young and the Restless right here!