Tonight Show Staff Claim Jimmy Fallon Bullies Them In 'Toxic' Environment
Tonight Show employees claim that Jimmy Fallon has created a toxic work environment. And a new report alleges that Fallon also behaved like a bully toward his staff.
Find out what former and current staff claim about the Tonight Show host. And keep reading to learn why employees referred to the guest dressing rooms as "crying rooms."
Jimmy Fallon – Accused Of 'Erratic' Behavior
A total of 16 employees from the Tonight show have accused Jimmy Fallon of "erratic" behavior. And the staff members also described what they viewed as a "toxic" work environment in a new report via Page Six.
The group, who included show writers as well as production crew, also described Fallon's erratic behavior as resulting in "good Jimmy days" and "bad Jimmy days."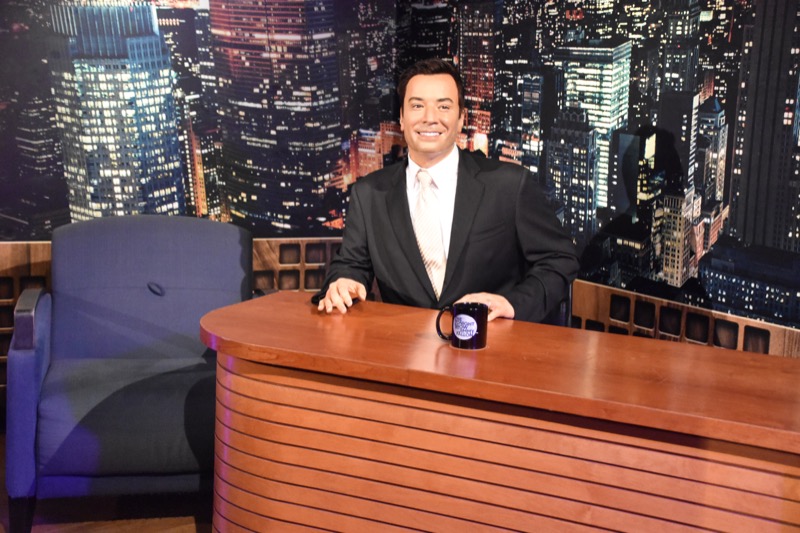 And one former employee claimed, "Nobody told Jimmy, 'No.' Everybody walked on eggshells, especially showrunners. You never knew which Jimmy we were going to get and when he was going to throw a hissy fit."
However, one insider shared that the work environment improved in May when new showrunner Chris Miller joined the Tonight Show. And the source praised Miller as bringing "a renewed enthusiasm and positive energy to the show. Chris prides himself on being available to the staff and a transparent leader. He's exactly what the show needed."
Jimmy Fallon – Allegedly Bullied Staff
However, both current and former employees complained that the Tonight Show environment felt both tense and "glum." And some staff alleged that Fallon smelled like alcohol on several occasions.
Others accused the Tonight Show host of bullying and belittling his staff. And the 48-year-old also allegedly indulged in "outbursts." As a result, some employees experienced mental health issues. And others referred to the guest dressing rooms as the "crying rooms" where they could let out their emotions.
16 current and former employees from Jimmy Fallon's Tonight Show tell Rolling Stone the show is a toxic workplace, which stems from Fallon's own "erratic behavior."

Some allege they have been belittled & intimidated by Fallon himself, and recall being 'afraid' of his outbursts. pic.twitter.com/gmyPRRldi8

— Pop Base (@PopBase) September 7, 2023
Other employees felt pressured to achieve perfection. And one former staff member claimed, "The producers felt this pressure, and that translated down to all of their employees. People that worked under them then felt this pressure that if you made one mistake, you were gone and would be easily replaced."
And some staff felt that Fallon's mood determined their own work days. "It was like, if Jimmy is in a bad mood, everyone's day is f–ked," shared one employee. "People wouldn't joke around in the office, and they wouldn't stand around and talk to each other. It was very much like, focus on whatever it is that you have to do because Jimmy's in a bad mood, and if he sees that, he might fly off."
However, even prior to this report, rumors about Fallon's behavior have soared. For instance, one report claimed that NBC told the Tonight Show host to reduce his alcohol consumption. But Fallon denied those rumors, saying, "I could never do a day-to-day job if I was drinking every night. That's just kicking you when you're down."
Tell us what you think. Do you believe the accusations about Jimmy Fallon? And after you share your views, check back on our site for more TV news.
Editorial credit: Ritu Manoj Jethani / Shutterstock.com