Virgin River Spoilers: Mel Seeks Her Dad, Jack Goes For A Ride, Preacher Dreams Of Love
Virgin River spoilers reveal the beloved drama returning to Netflix with two special episodes on November 30. And the holiday-themed scenes will feature Mel (Alexandra Breckenridge) seeking her biological father.
Find out what to expect when Virgin River returns after Thanksgiving. And keep reading to discover what show-runner Patrick Sean Smith just revealed.
Virgin River Spoilers – Mel Monroe Searches For Her Dad
Spoilers for season 5 of Virgin River indicate that when the show returns to Netflix, Mel (Alexandra Breckenridge) focuses on her search for her biological father. That effort comes after Mel's recent discovery that her father resides in the town, reported Carter Matt.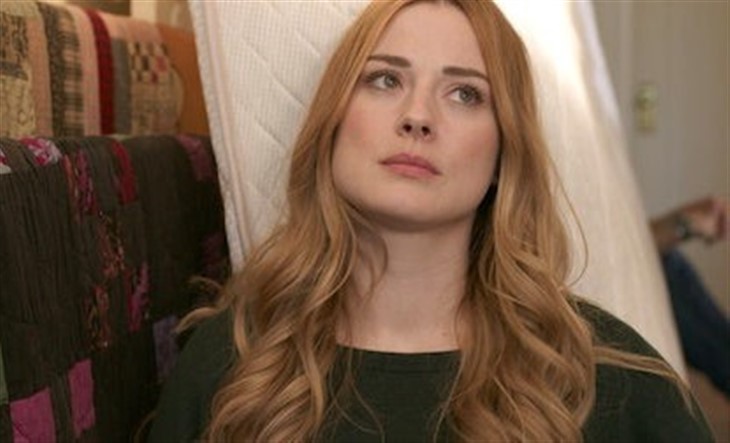 However, after some dark drama earlier in the season, Virgin River will offer some more upbeat episodes. And show-runner Patrick Sean Smith reflected on Mel's search. "I think one thing that she learns is just how deep of a connection she was wanting to have to her mother."
But Smith sees Mel as also recognizing the truth about "who she is and where she comes from." And she realizes "that what she knew before is no longer the truth. She starts and she's excited about this opportunity to connect with this person who's an extension of who she is. I think it's a lot about her identity," he added.
Virgin River Spoilers – Jack Sheridan Goes Along For The Ride
And spoilers reveal Jack going "along for the ride of them going through this sort of Virgin River holiday scavenger hunt," according to Smith. The Virgin River show-runner explained that Mel and Jack begin "following these breadcrumbs to ultimately lead her to this man who she knows nothing about. But [he] has a very personal connection to her."
And the two new episodes planned for November 30 might even include wedding bells. Jack (Martin Henderson) and Mel did get engaged. However, the couple didn't start planning their ceremony yet. And other surprises could include the birth of Charmaine's twins, reported TV Insider.
Meanwhile, show-runner Smith revealed, "Before I came onto the show, actually, it was an idea that I had discussed with Netflix, about having a holiday two-parter." And he pointed out, "Because obviously the holidays and cozy and Virgin River just kind of go hand-in-hand." Because author Robyn Carr set some of her books in the holidays, it felt like a perfect opportunity.
Virgin River Spoilers – Preacher Gets Optimistic
As a result, the producers and writers "went into Season 5 and arced out over the 10 episodes knowing that the two would be a bit of a time jump." And that allowed them to highlight the holidays. "There was some back and forth on whether they would be standalone or if they would continue with the serialized storytelling," he added. "And we opted for the latter."
But Smith revealed that the holiday episodes also "introduce is a little of the family dynamics that will eventually someday play out in a wedding context as Mel and Jack are planning their lives together. It also involves bringing their families together, which is always a tricky thing."
Other narratives in upcoming episodes include the Brie (Zibby Allen), Brady (Benjamin Hollingsworth), and Mike (Marco Grazzini) triangle. And that situation highlights the way that all the characters belong to "this small community of Virgin River. Everyone knows what's going on with everyone there," pointed out Smith.
And the Virgin River show-runner promised plenty of "small town gossip." The drama likely will include Lizzie (Sarah Dugdale) contemplating a baby with Denny (Kai Bradbury). And watch for Preacher (Colin Lawrence) to get his own chance at love. However, life gets complex with Kaia (Kandyse McClure). But Preacher still feels more optimistic than ever before about love.
Tell us what you think. How do you feel about Mel's quest? And after you share your views, check back on our site for more TV news.