B&B Recap And Spoilers Monday, August 21: Liam Pleads, Steffy Questions Thomas, Ridge And Brooke Clash
The Bold And The Beautiful spoilers for Monday, August 21 indicate that Liam Spencer (Scott Clifton) and Hope Logan (Annika Noelle) continue to discuss Thomas Forrester ( Matthew Atkinson). Liam wants Hope to rethink things now.
Thomas and Steffy Forrester (Jacqueline MacInnes Wood) discuss her situation with John "Finn" Finnegan (Tanner Novlan).
Brooke Logan (Katherine Kelly Lang) and Ridge Forrester (Thorsten Kaye) make out at the office. Brooke shows Ridge photos from the party. Brooke hopes Beth Spencer (Jordyn Lynn Ariza) can make another miracle happen.
The Bold And The Beautiful Spoilers – Steffy Forrester Wants Answers From Her Brother
Steffy wants to know what is going on with Thomas and Hope. Steffy says Thomas has done a lot of work on himself.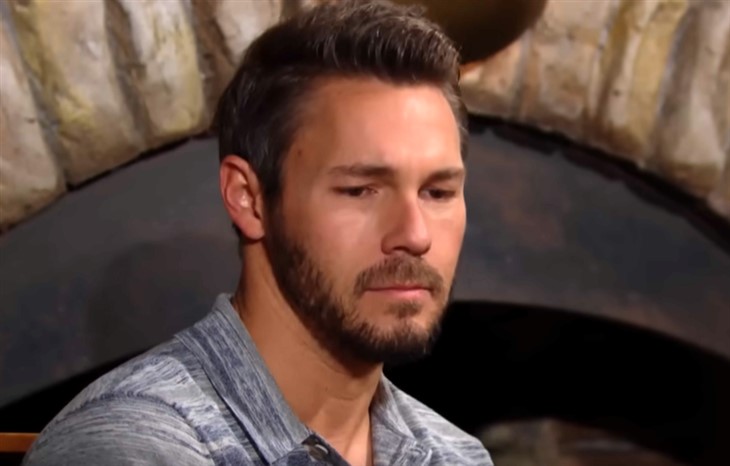 Steffy pushes for answers Thomas says he doesn't know. Steffy wants to know what Hope will do if Hope wants to reunite with Liam. Thomas will step away and let Hope be happy.
However, Thomas agrees that he doesn't think this will happen. Liam goes and talks to Steffy about the kids. Liam is thrilled with both of his girls.
Steffy asks how things went with Hope. Liam is freaked out over Hope turning to Thomas. Liam thinks Hope listened to him today. Liam thinks he got through to Hope.
B&B Spoilers – Liam Spencer Accuses Hope Logan Of Losing Her Way
The Bold And The Beautiful spoilers Liam wants to know if Hope has forgotten everything Thomas has done. Liam wants Hope to think about everything Thomas has done to them. Hope needs to recognize Thomas for the person he is.
Hope and Liam discuss who Beth took her traits after. Liam wishes he could make sense of what happened to cause that kiss in Rome.
READ THIS: Find out what happens next on The Bold and The Beautiful.
Hope never meant to hurt Liam. Liam knows that and that is why he is trying to get through to her. Liam wants to help Hope find her way back.
Liam says Hope is too far away from herself. Hope is too good, she believes someone can change. Liam tells Hope to step over to his side and see what he sees there is a path back.
Brooke stops by and Hope accuses her of planning this with Thomas. Brooke knows they are talking about Ridge's son. Brooke says they cannot forget what Thomas has done.
Brooke says at least the kiss is all that Liam knows about. Hope says things have come into perspective a little bit.
Hope says the problem is she doesn't know who she is anymore. Brooke is glad to hear this, Hope is coming back to herself. Hope needs to put an end to this and concentrate on her family. Brooke begs Hope to do just that.
The Bold And The Beautiful Spoilers – Brooke Logan Pushes For A Reunion
Brooke says things went very wrong for Hope and Liam. Ridge says Brook is talking about his son. Brooke says you can still see the love between Hope and Liam. Ridge says staying together for the sake of the kids isn't always the best choice.
Brooke says none of this would have happened. Ridge says if it wasn't for Thomas. Ridge reminds Brooke that Hope is the one who went after Thomas.
Brooke hopes Liam and Hope can put things back together. Thomas arrives and talks with Ridge about Rome. Ridge asks Thomas how his relationship is with Hope.
Be sure to catch up on everything happening with B&B right now. Come back here often for The Bold And The Beautiful spoilers, news, and updates.