The Bold and Beautiful Spoilers: Hope Logan Blames Liam Betrayal For End of Marriage
The Bold and the Beautiful (B&B) spoilers hint that Hope Logan (Annika Noelle) blamed the end of her marriage to Liam Spencer (Scott Clifton) on betrayal. She still hasn't taken accountability for her actions. Keep on reading to learn more.
The Bold And The Beautiful: Hope Logan Cites Betrayal For End Of Marriage
The Bold and the Beautiful released the preview for the week of July 17th. The spoilers reveal that Hope Logan is done with her marriage to Liam Spencer.
She is moving forward with their divorce. In the clip shared on the official B&B Facebook page, Hope tells her mom Brooke Logan (Annika Noelle) that she doesn't want to be with a man who's in love with another woman.
She knows how Liam feels about Steffy Forrester (Jacqueline MacInnes Wood). Hope has no idea that he's kissed her twice already.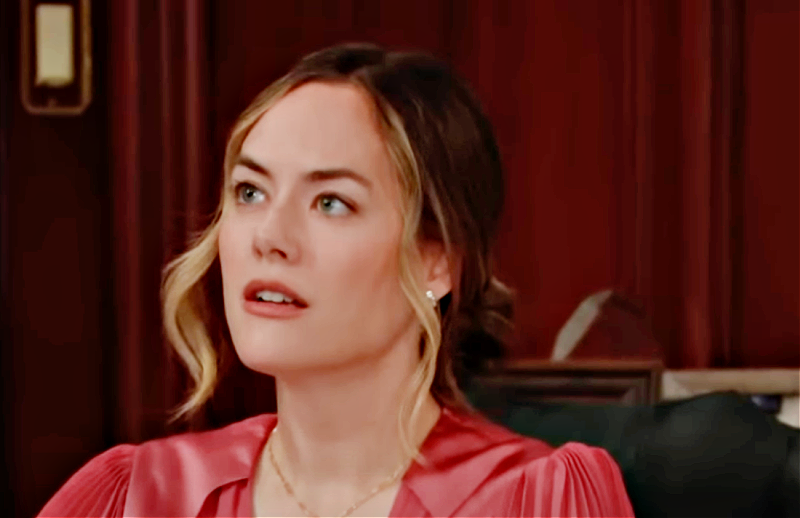 In another scene, Hope tells Wyatt Spencer (Darin Brooks) that it has to do with years of betrayal. She cites Liam's betrayal as the reason for the end of her marriage.
The Bold and the Beautiful spoilers suggest this is the real reason why Hope moved forward with Thomas. She wants a man who wants her only.
The two have become close — especially after their work relationship on Hope for the Future. Hope started seeing Thomas differently and was desiring him for a while now.
B&B Spoilers: Why Hope Ended Her Marriage
According to the B&B spoilers, Hope no longer wants to be married to Liam. She feels that he's always been in love with Steffy even though he was faithful for the past few years.
Hope was the one who stepped out on their marriage. She's trying to justify her feelings for Thomas by placing the blame on Liam.
The Bold and the Beautiful fans are fed up with Hope's behavior. They don't understand why she never takes accountability for her own actions.
This was brought up on the forums on Soap Central. Some fans argued that Liam cheated with Steffy, but hasn't been in love with her all this time.
This is Hope's way to justify her sexual desires for Thomas. Hope never made Liam's divided heart an issue before. All of a sudden, she can't handle it and wants out of their marriage. This is baffling to the B&B fans who think she's been written out of character.
What are your thoughts on Hope blaming Liam's betrayal for the end of their marriage? Do you think she has a point? Or, do you think she should take accountability for what happened? Sound off below in the comment section.
As always, check back for more B&B spoilers, news, and updates.