B&B Recap And Spoilers Thursday, August 17: Beth Celebrates, RJ Lectures, Ridge And Eric Collaborate
The Bold And The Beautiful spoilers for Thursday, August 17 indicate Beth Spencer's (Jordan Lynn Ariza) birthday party begins. Donna Logan (Jennifer Gareis) has mermaid tails for everyone.
Carter Walton (Lawrence Saint-Victor) cannot be there. Eric Forrester (John McCook) and Ridge Forrester (Thorsten Kaye) will be there soon. RJ Forrester (Joshua Hoffman) calls Liam Spencer (Scott Clifton) to Forrester Creations to talk.
The Bold And The Beautiful Spoilers – Hope Logan Is Ambushed
Deacon Sharpe (Sean Kanan) shows up for Beth's party. Beth is happy to see her grandfather. Beth offers Deacon mermaid fins and he accepts.
Beth wonders when her dad will be there. Hope talks about how cute the girls are. Liam tells Hope her daughter is going to be devastated.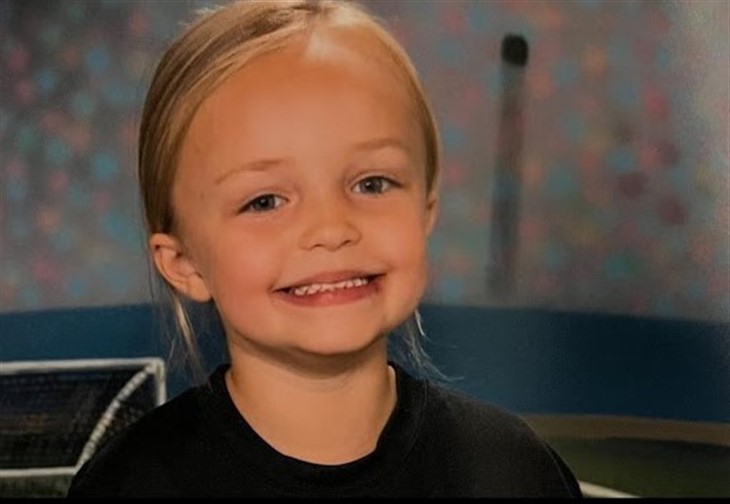 Brooke says Hope needs to talk about her happiness. Hope cannot throw her happiness away for Thomas. RJ wants to talk to Hope and Liam. Hope doesn't want to make this about them, it is Beth's day.
B&B Spoilers – Eric Forrester Wants A Legacy Line
The Bold And The Beautiful spoilers RJ pleads with Liam to fix his marriage and not break Beth's heart. Liam says the papers are already signed.
Eric tells him he cannot just walk away when kids are involved. Liam says he never thought they would be there. Liam and Hope have been through so much.
Liam says he cannot get past it this time because it is Thomas. Liam blames Thomas for everything. Ridge calls Liam out and reminds him that Thomas has changed. RJ says Liam has seen his daughter in days and asks if he misses her. RJ tells Liam there is a better choice.
READ THIS: Find out what happens next on The Bold and The Beautiful.
RJ says Liam can fix this. Eric comments on how well RJ did talking to Liam. Eric wants to know if Ridge thinks it worked. Ridge and Eric work together on some design ideas. Eric offers his opinion and Ridge doesn't agree with it. Eric wants Ridge to help him put out a new line.
Ridge says right now isn't the best time. Eric says right now they are on top of the world. Eric wants to make a legacy line. Ridge says they can revisit it. Eric thinks Ridge is putting him off. Ridge wants to know how Eric thinks the party is going.
The Bold And The Beautiful Spoilers – RJ Forrester Tries To Help Repair A Marriage
RJ wants Hope and Liam to fix their marriage. RJ doesn't know the whole story about what Thomas has done. RJ knows that Hope and Liam are hurt.
RJ tells them today can be a new beginning if they want it to be. RJ wants them to keep an open mind and explore the possibilities.
B and B characters Brooke, Donna, and Katie Logan (Heather Tom) interrupt. Brooke uses Beth to try to get Hope and Liam to stay together.
Liam says neither of them will forget how lucky they are to have Beth. Hope says other things came up. Brooke wants them to forget about Thomas.
Hope tries to put an end to this matchmaking session. Brooke wants them to put their family back together. Beth wants to know why Liam has been working so much. Hope changes the subject and wants to cut the cake.
Everyone sings Happy Birthday and Beth blows out the candles. Liam asked what Beth wished for, she has everything she wants. Brooke urges Hope to forget about Thomas.
Be sure to catch up on everything happening with B&B right now. Come back here often for The Bold And The Beautiful spoilers, news, and updates.