Royal Family Fans Ask: Did Prince Harry or Meghan Markle Cause The Rift?
Royal family fans can't seem to agree on the answer to an intriguing question. And it involves who deserves the blame for Prince Harry and Meghan Markle's feud with the royal family.
Did the Duke of Sussex cause the rift through interviews, documentaries, and his famous bombshell-dropping memoir Spare? Or did his wife the Duchess of Sussex push Harry to break with the royal family? Keep reading to learn more.
Meghan Markle – To Blame For Harry's Royal Rift?
Prince Harry has become increasingly alienated from the royal family and the UK. But did the Duke of Sussex cause his separation from his family and country? Or did Meghan Markle poison Harry's perspective toward the royal family?
Solving the puzzle requires going back to 2020, when Meghan and Harry clashed with the royal family amid challenges with the British media.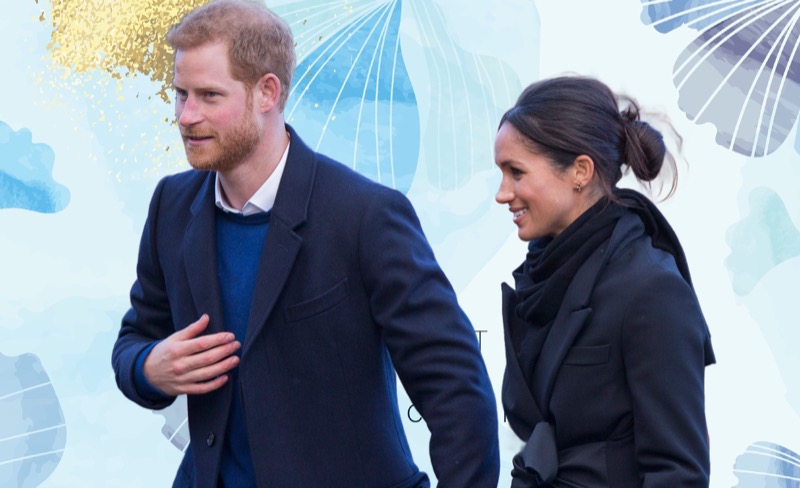 And so the Duchess and Duke of Sussex famously stepped down from their royal duties. Since then, the couple made a new home in a California mansion.
But the rift with the royal family continues. And Harry has become even more estranged from his overseas relatives, focusing on Meghan and their children Prince Archie and Princess Lilibet. However, a royal expert blames the Duchess of Sussex for the rift via MSN.
Meghan Markle – Made Prince Harry Hate Royal Family?
Royal expert Angela Levin believes that Meghan should shoulder the blame for Harry's hatred of the royal family. "I think Meghan is a lot to blame," said Levin.
"And she's poured into him all the things that are terribly wrong and that she's made him really dislike his own family and his own country."
But the royal expert feels the Duchess of Sussex made Harry dislike the royal family and his country because of her own distaste. And Levin pointed out, "Meghan didn't like the UK. She found it too small. And if you'd ever listen to her carefully, she always wanted to talk about global. She wanted her work to be global. She feels to be global and the UK is not grand enough for her."
However, some feel that Prince Harry felt unhappy in his royal family status long before Meghan Markle entered his life. And Harry reportedly had longed for an escape. But Meghan helped her royal hubby to expand his life. And she eased his departure so that Harry didn't need to go solo.
Prince Harry Faces 'Unfinished Business' With Royals
Moreover, royal expert Omid Scobie describes Meghan as "moving on" from the royal family via People. However, he feels that Harry still clings to unfinished business with the clan. And the royal expert shared that the Duchess of Sussex, 42, has put thoughts of the royal family behind her.
Scobie revealed that insiders told him that Meghan "doesn't want anything to do with" the royal family. But "for Harry it's different. He still has unfinished business when it comes to his battles with the press. His challenge will be to find something that balances that out so we can see him working in a space that isn't connected to the ties that bind from the past," he explained.
Tell us what you think. Do you feel that Meghan Markle or Prince Harry caused the royal rift? And after you share your views, check back on our site for more royal family news.
Editorial credit: ComposedPix / Shutterstock.com