B&B Spoilers Weekly Update: Killer Extermination, Love Curveball, Douglas' Surprise
The Bold and the Beautiful spoilers for September 18 to 22 reveal that a few couples will be dealt curveballs when it comes to their relationships. Douglas Forrester (Henry Joseph Samiri) has a special romantic surprise for Hope Logan (Annika Noelle). Plus, Li Finnegan (Naomi Matsuda) orders Sheila Carter's (Kimberlin Brown) extermination. Keep reading to find out what is coming up in the CBS soap opera.
The Bold And The Beautiful Spoilers – Week Recap
B&B spoilers for Monday, September 18 reveal that Hope and Thomas Forrester (Matthew Atkinson) will get busted by Brooke Logan (Katherine Kelly Lang). Even though Hope is single and can do as she pleases, this could end badly for Thomas.
Meanwhile, Carter Walton (Lawrence Saint-Victor) is honest about his reservations regarding Eric Forrester's (John McCook) plan.
Carter will have to face Eric, though. It is teased that Eric will take a stand when he hears Carter's opinion.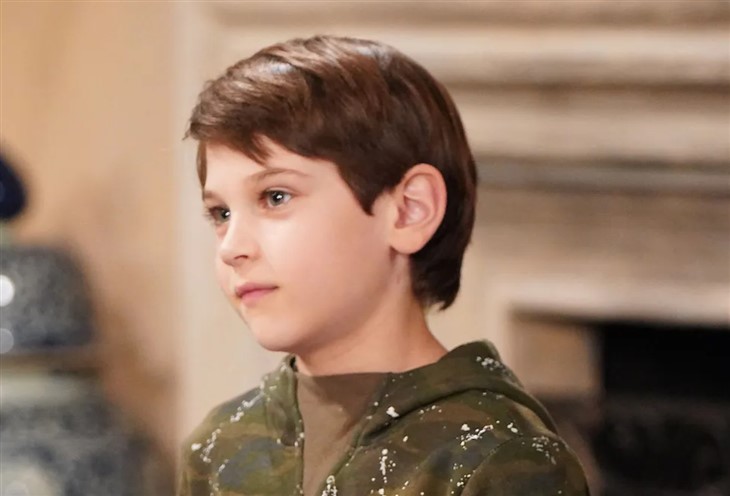 The Bold And The Beautiful Spoilers – Upcoming B&B Spoilers
On Tuesday, September 19, fans can expect Katie Logan (Heather Tom) and Donna Logan (Jennifer Gareis) to choose sides. Then, Katie and Donna battle it out with Brooke.
Meanwhile, Douglas Forrester (Henry Joseph Samiri) makes a heartfelt plea for Hope.
B&B Spoilers – Week Ahead
The Bold and the Beautiful spoilers for Wednesday, September 20 reveal that Li orders John "Finn" Finnegan (Tanner Novlan) to get rid of Sheila once and for all.
Hope goes to pay her father an unexpected visit. This leads to Sheila and Deacon Sharpe (Sean Kanan) flying into a frenzied panic.
Plus, Thomas will be moved by Douglas' wish for their family to be reunited.
B&B Spoilers – Thursday, September 21
On Thursday, September 21, fans can expect Finn to make a decision about his biological mother. Meanwhile, Sheila also makes a decision about her son.
Elsewhere, Douglas delivers a romantic surprise. How will Hope and Thomas take this surprise? Will "Thope" face more complications as this dynamic continues?
MUST WATCH – B&B Spoilers: Is Don Diamont Still On Contract, What We Know!
The Bold And The Beautiful Spoilers – Friday, September 22: Love Curveballs
On Friday, September 22, fans can expect Deacon and Sheila's romance to take an unexpected turn. Could Deacon finally put a stop to Sheila's madness?
Plus, Hope revels in Thomas' love and affection. Will this be enough for Thomas to actually win Hope's heart and commitment, though?
Which storyline are you looking forward to seeing the most during the week of September 18? What are your predictions for Eric, Donna, Ridge, Brooke, Katie and Carter?
What does the future hold for Thomas, Hope, Douglas and the other characters? Share your thoughts in the comment section below. Remember to keep watching the soap on CBS or Paramount+ to find out what happens next.
Be sure to catch up on everything happening with B&B right now. Come back often for The Bold and the Beautiful spoilers, news, and updates.