DWTS Sparks Controversy Over Adrian Peterson's Abuse Charges And Jesse Metcalfe
Dancing With The Stars season 32 hasn't even begun yet. But controversy has emerged for two reasons. First, Jesse Metcalfe reacted to Sharna Burgess' shade.
And second, DWTS added Adrian Peterson to the cast despite his domestic abuse charges. Get all the details below.
Dancing With The Stars Spoilers – Sharna Burgess Calls Jesse Metcalfe Most 'Difficult' DWTS Partner
Jesse Metcalfe reacted quickly to Sharna Burgess describing him as her most "difficult" Dancing With the Stars partner. And the 44-year-old actor's rep stated via Us, "If she is referring to a time where our client Jesse Metcalfe worked with Ms. Burgess four years ago, the only recollection was that they didn't get along. Vague insinuations are not only reckless but also irrelevant."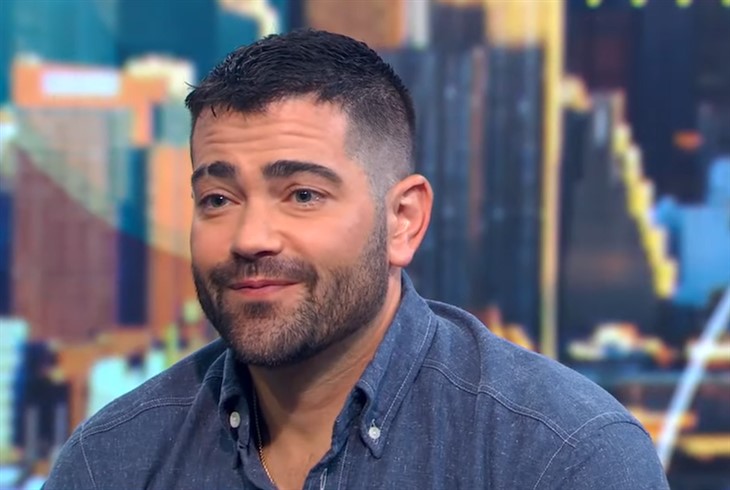 But Burgess, 38, described her "rocky" DWTS challenges on her podcast. And after appearing for the first time as a pro in 2013, Sharna competed for an additional 13 seasons. However, in season 29, DWTS paired Burgess with Metcalfe.
And though she did not mention his name, Sharna made it clear that she referred to Jesse by referencing her first partner after Bobby Bones. As a result of "things that happened," Burgess claimed that she could not "be in the room alone with him after the first couple of weeks. That was rocky and we were eliminated very quickly."
'DWTS' fans disgusted by alleged child abuser Adrian Peterson's casting: 'Shame on the producers' https://t.co/8QfaQUyZtO pic.twitter.com/KX9x7E3Fjv

— Page Six (@PageSix) September 14, 2023
DWTS Spoilers – Sparks Casting Controversy
However, DWTS also stirred up controversy for the upcoming season by casting NFL player Adrian Peterson. And DWTS fans slammed the decision to cast the 38-year-old after his domestic abuse charges, pointed out the Sun.
First, Adrian turned himself into the police in 2014. And he faced charges of "reckless or negligent injury to a child in Texas." But after under half an hour in prison, police released Adrian on a $15,000 bond. And the football player's attorney admitted that Peterson "used a switch to spank" his son, who at the time was four years old.
Adrian pleaded no contest to a reduced charge of misdemeanor reckless assault. And he received a two-year probation period, a fine of $4,000, and a requirement to perform 80 hours of community service. However, the NFL suspended him for one year.
Dancing With The Stars – Casts Adrian Peterson Amid Domestic Abuse Charges
But in 2022, police arrested Adrian again after a domestic abuse incident with his wife, Ashley Peterson. And airport police reported that "the plane had left the gate but was forced to return due to an alleged verbal and physical altercation between a male suspect and a female victim." As a result, police took Adrian into custody.
However, police released him the same day on a $50,000 bond. And Ashley did not press charges. But DWTS fans slammed the show for casting Adrian.
For instance, one called their disappointment "real. I can't believe the show would openly cast a child abuser. This is so disgusting," shared one critic. And another added, "I'm so sad. I keep seeing people hating [Jamie Lynn Spears]. But this guy is FAR worse with his actions, he needs to go first."
Tell us what you think. How do you feel about the Jesse Metcalfe and Adrian Peterson controversies? And after you share your views, check back on our site for more Dancing With The Stars news.