The Bold And The Beautiful Spoilers: Deacon Protects Hope, Doesn't Trust Thomas Around His Daughter?
The Bold and The Beautiful spoilers and updates tease that Deacon Sharpe (Sean Kanan) will become protective of Hope Spencer (Annika Noelle). It sounds like Liam Spencer (Scott Clifton) isn't the only one who doesn't trust Thomas Forrester, (Matthew Atkinson) Hope's father doesn't either.
The Bold And The Beautiful Spoilers – Age Difference Is Creepy
Even the age difference is creepy when it comes to Thomas being obsessed with Hope-he was a teenager when she was a toddler, he used to change her diapers!
If the two didn't live as brother and sister when Taylor Hayes (Krista Allen) was missing and presumed dead for all those years, it might be different. But since they did grow up as brother and sister for part of their lives, something is just creepy about his connection to her.
Thomas has been obsessed with his younger stepsister for many years, although Deacon does acknowledge part of his psychotic behavior was due to a brain aneurysm. That differs from Liam's opinion that he was using the Hope mannequin as a love doll to replace Hope.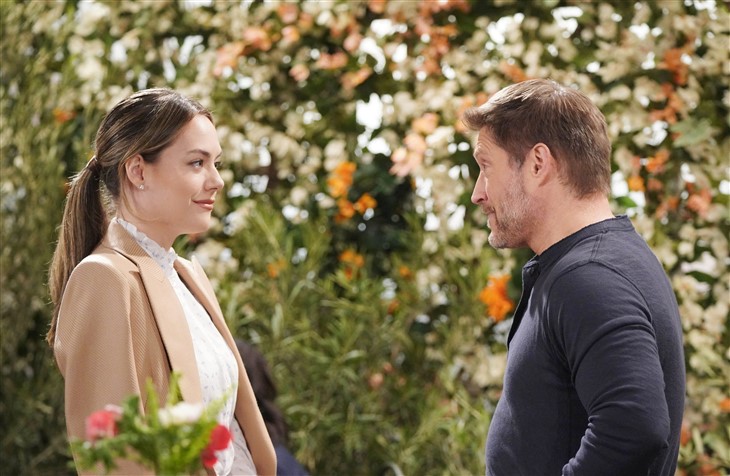 B & B Spoilers – Taylor Hayes Isn't Objective
Taylor might think that her son has made great strides forward, but she is not objective enough to really make an assessment. Sure, Thomas has been seeing another therapist and Taylor sat in on a session, but Thomas is really good at fooling people-Deacon thinks, including himself.
Deacon, if anyone, believes people deserve a second chance-even thirds and fourths, but he's not sure if Thomas is as changed as he claims. Deacon thinks Hope needs to give Thomas a probationary period in her trust of him-give him a chance to prove he's changed.
If he hasn't, sooner or later he'll do something manipulative and go off into obsession-she needs to pay close attention when he thinks she's not watching.
The Bold And The Beautiful Spoilers – Can't Be Trusted
Deacon worries, as Liam does, that Thomas can't be trusted no matter how much therapy he goes through and how many promises he makes.
A brain aneurysm cannot explain away all bad behaviors and character flaws and manipulations, although it certainly explained his hallucinations. And who came to Thomas' rescue when he passed out from this aneurysm and got him to the hospital-Hope.
Thomas needs to understand the difference between a girlfriend and a good friend, someone to romance and someone in whom he can confide and count on. Even though for a short time Hope was all of that to Thomas, overall she is a good friend and she is family.
Be sure to catch up on everything happening with B & B right now. Come back here often for The Bold and The Beautiful spoilers, news, and updates.