The Bold And The Beautiful Spoilers: Did Bill Really Pay A Judge To Drop Sheila's Charges, Or Was It All Part Of The FBI Sting?
The Bold and The Beautiful spoilers and rumors ask if Bill Spencer (Don Diamont) really paid a judge and other officials to drop Sheila Carter's (Kimberlin Brown) charges. Knowing what we know now, could it have been all part of the FBI sting to take Sheila down, that Bill and Ridge Forrester (Thorsten Kaye) are in on?
The Bold And The Beautiful Spoilers – Bill Spencer's House Covered
Bill's house is covered in secret cameras broadcasting everything Sheila does and says to an FBI surveillance lab, where Bill, Ridge and an FBI agent (Brian Yang) are monitoring and recording. It could have been recording from the very first night she stayed there, recording even when Wyatt and Liam Spencer (Darin Brooks, Scott Clifton) found her things around Bill's couch. This could have been a setup from the very start, because Sheila moved in with Bill not long after Ridge left town to "find himself".
It would make sense for the dropped charges and the release from jail to be a setup and part of an FBI sting. Sheila is obviously wanted for crimes across the borders of California, some possibly old crimes-otherwise the FBI wouldn't be involved.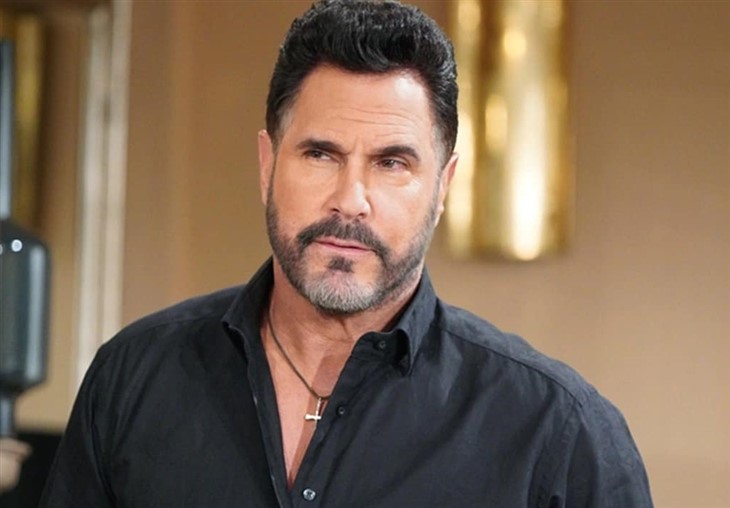 B & B Spoilers – Sheila Carter Came From Michigan To Wisconsin
Sheila was already an adult by the time she got a job at Memorial Hospital in Genoa City, Wisconsin where she'd moved from somewhere in Michigan. It can be expected she committed crimes in Michigan as well, since she already had contacts to buy black market babies; Sheila faked her death in her family home in Michigan. She had tied up her mother Molly Carter (Marilyn Alex) and Lauren Fenmore (Tracey E. Bregman) who kicked over a lantern and Sheila was presumed dead in the resulting fire. So child trafficking, kidnapping, and attempted murder many times over are in Sheila's villainous resumé, but the FBI would be looking for something within the statute of limitations. Federal crimes with no statute of limitations are capital murder, espionage, treason, murder of a foreign official, member of Congress, Supreme Court Justice, federal judge, or federal law enforcement officer.
The Bold And The Beautiful Spoilers – Right Where We Want Her
At one point in a promo, Ridge, in the FBI surveillance lab, says they have Sheila right where they want her when she's observed talking to Deacon Sharpe (Sean Kanan). But unless their idea is to get Deacon to get her to 'fess up, that's not something they can really "get her" on. There is one other crime with no federal statute of limitations and that is sex offenses where the victim is a minor-unless she's even more evil than anyone thought she's good.
Sheila did confess to a psychiatrist she later murdered, Dr. Jay Garvin (Brett Stimely) that she murdered her father by poisoning him-that would have happened in Michigan. She murdered a young actor, Lance (Adam Huss) but that was in LA too-if she confesses she can be prosecuted, but the FBI's interest would be in out of state crimes.
Be sure to catch up on everything happening with B & B right now. Come back here often for The Bold and The Beautiful spoilers, news, and updates.‏