General Hospital Spoilers: Dex's True Identity Revealed-Jason Morgan's Secret Son From High School Fling?
General Hospital spoilers and rumors tease that Dex Heller's (Evan Hofer) true identity may be revealed. He was adopted, but found out he's Jason Morgan's (Steve Burton) secret son from a high school fling and really came to Port Charles seeking his relatives.
General Hospital Spoilers – Like Mother, Like Daughter-Attraction Explained
If Dex is really Jason's son, then the irresistible attraction Josslyn Jacks (Eden McCoy) developed to Dex makes sense. Joss is her mother's daughter, and in a similar way Carly Spencer (Laura Wright) was attracted to Jason. That means of course that Dex and Michael Corinthos (Chad Duell) are cousins, related on AJ Quartermaine's (Sean Kanan) side.
Michael doesn't even know this about Dex-as long as he's in this dangerous Sonny Corinthos (Maurice Benard) takedown he's not spilling. He's said he has two brothers he's not close to – he found out about Danny Morgan (Zakary Risinger) and Jake Webber (Hudson West).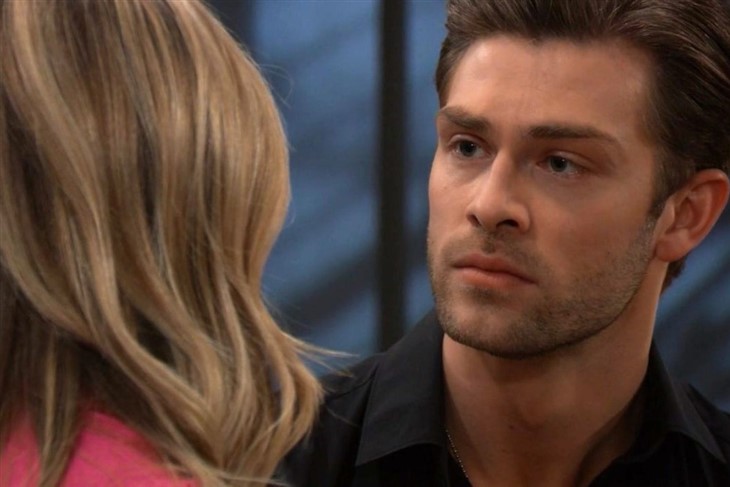 GH Spoilers – Dex Heller Has More Quartermaine Relatives In Port Charles
Dex spent some time in the military, which gives him something in common with his uncle Drew Cain (Cameron Mathison) and that means Emily "Scout" Cain (Cosette Abinante) is his cousin. Perhaps Dex was thinking about how a much younger Scout may have looked in the cute scene where he bent down to introduce himself to Donna Corinthos (Scarlett Spears). Of course, the affection may just have transferred because she's Josslyn's baby sister as well, and being Jason's son also makes him distantly related to Austin Gatlin-Holt (Roger Howarth). Like Jason, he may not want to have a lot to do with the more hoity-toity Quartermaines, Ned Quartermaine, (Wally Kurth) Brook Lynn Quartermaine (Amanda Setton) and Tracy Quartermaine (Jane Elliot).
General Hospital Spoilers – So, Who Could His Mother Have Been?
There is a possibility that he may have a grandfather in Port Charles as well, if Karen Wexler (Marie Wilson) was his mother. Dex looks like he could be in his late twenties or maybe thirtyish, which he'd have to be to have been in Afghanistan in the war-as Drew also was. Jason dated Karen in high school for a time, and there was a little gap between their relationship and her marriage so she could have given a secret baby for adoption.
Karen's birth father was Scott Baldwin (Kin Shriner) and so he would be Dex's maternal grandfather. Karen, unfortunately, led a troubled life for part of her teenage years although she became a doctor; she died in a car crash.
Be sure to catch up on everything happening with GH right now. Come back here often for General Hospital spoilers, news, and updates.