The Bold And The Beautiful Spoilers: Eric Makes Final Collection, Goes Out With A Bang
The Bold and the Beautiful (B&B) spoilers suggest that Eric Forrester (John McCook) will make his final collection. He wants to go out with a bang. This is also a reminder to his son Ridge Forrester (Thorsten Kaye) that he's still on top. Keep on reading to learn more.
Bold and the Beautiful Spoilers Highlights
The Bold and the Beautiful spoilers suggest that Eric Forrester and Ridge Forrester will have a fashion showdown.
They're dueling with their respective collections. It might be too soon since it's coming on the heels of Hope for the Future, which was a major hit after the Rome preview.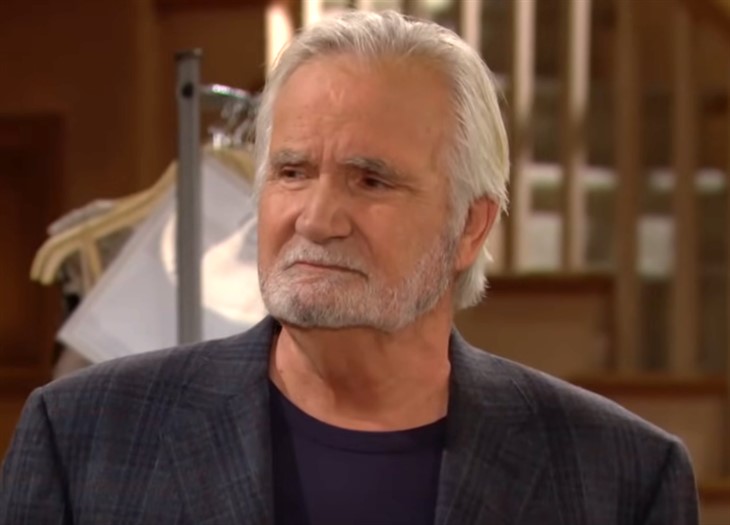 But, it's a risk that both men want to take. Eric wanted to create his final collection with his son. However, Ridge dismissed the idea.
He thinks he should release his own collection. Eric feels that he's being pushed out of Forrester Creations even though he's planning to retire.
On top of that, Eric is concerned about his health. He was diagnosed with arthritis, which has been slowing him down.
Eric realized that he couldn't sketch anymore. He enlisted the help of his grandson R.J. Forrester (Joshua Hoffman) to help him sketch. He was shocked by R.J.'s vision for his collection.
He also enjoys that he gets the chance to work with his grandson. This is bringing the two closer together. Ridge is kind of jealous. He wanted R.J. to work with him all this time. He was shocked to find out that Eric was using R.J.'s help to create his final collection.
B&B Spoilers – Eric Forrester's Final Collection
The Bold and the Beautiful spoilers suggest this is Eric Forrester's final collection. This means that he will step away from the brand after this showdown.
He just wants to prove to his son that he's still got it. He also wants to leave the fashion industry behind while he's still on top.
MUST READ – B&B Spoilers Weekly Update: Douglas Plays Matchmaker, Brooke Takes Sides
He's creating a line of couture gowns for his final collection. Ridge is creating a similar line of evening gowns and dresses.
B&B fans wish that the two would come to an agreement instead of having a fashion showdown. While most fans wanted more fashion in the daytime drama, they didn't expect it to play out this way.
The Bold and the Beautiful spoilers also suggest that R.J. should've kept the peace between the two. He's played the part of peacekeeper in the family.
R.J. has no problem telling his older siblings what to do, but he's willing to help out his grandfather even if it upsets Ridge.
What are your thoughts on Eric making his final collection? Do you think he will go out with a bang? Who do you think will win this fashion showdown? Sound off below in the comment section.
As always, check back for more B&B spoilers, news, and updates.