Meghan Markle Deceived Prince Harry From The Very Beginning
It looks like Meghan Markle's heart was always in California this entire time. There's a new report that suggests the Hollywood actress never intended to stay in the UK, even while she was falling for Prince Harry.
Some people believe that it must have been Meghan's plan to return to the U.S., regardless of what would have happened to her in the U.K.
In other words, it seems like she wasn't very truthful about her plans with Prince Harry and the royal family from the very beginning. Keep reading below for everything you need to know.
Meghan Markle Deceived Prince Harry From The Very Beginning
Royal author and critic Tom Bower, who often has something or another to say about the royal family, believes that Meghan Markle deceived Prince Harry and the rest of the royal family from the very beginning.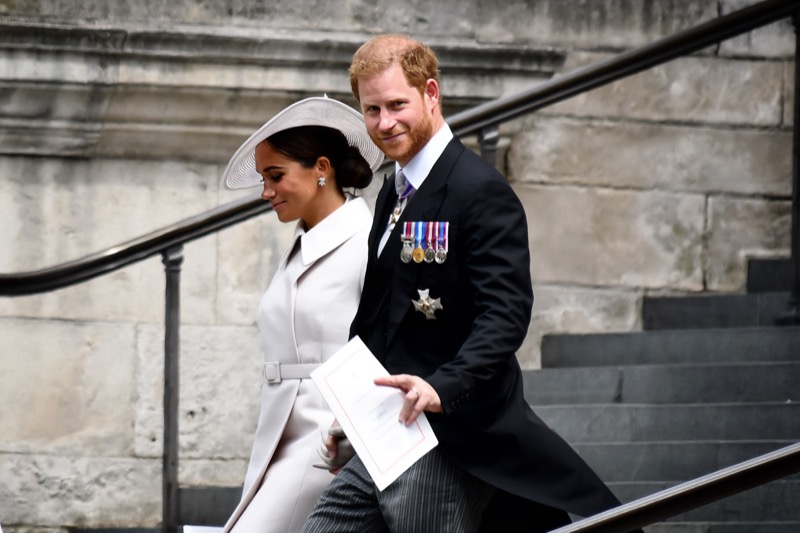 That's because she never had any intentions to stay in England for as long as she did and that she always wanted to go back to California, with or without her husband by her side.
Bower put it this way in a new interview with Express.co.uk, "She [Meghan] never intended to stay in England. She always intended to go back to California, and it served her very well."
The Duchess Of Sussex Never Intended To Stay In The UK
If that weren't enough, Bower also added that the Duke and Duchess of Sussex are in a "transitional" period in their lives right now.
He continued, "I think they've [Harry and Meghan] got their own brand: Brand Harry or brand Markle. The question is, how long can they sustain it. Netflix, Spotify, and his book created a lot of money, created a lot of publicity, created them as gave them a particular niche."
Bower continued, "But, you know, the thing is, all these, um, all this success is very transitory and especially in America. I mean, it lasts a day, two days, but there's no substance there."
So far Meghan Markle herself has not made any comments about the matter. Watch this space.
Tell us, what do you think of this story? Drop us a line in our comments section below with your thoughts.
Also, don't forget to come back right here for all the latest news and gossip about all of your favorite British royals. We've got you covered.
Editorial credit: Pete Hancock / Shutterstock.com