Savannah Chrisley On Dating People Who Get Negative Press
If you're a celebrity, you're bound to fall for that guy or girl who fans don't necessarily want to see you with.
I mean, after the Taylor Swift and Matty Healy controversy, I get why stars would opt to keep their relationship low profile till they're ready to deal with the backlash or happy public consent to their love.
For Savannah Chrisley, even though she isn't making dating a priority for herself right now, what with her parents in prison, she's dated a couple of fellow celebs whose reputations aren't as shiny as fans would have loved.
Savannah Chrisley Spoilers – Says She "Connected" With Actor Armie Hammer
The reality TV star recently chatted with "Special Forces: World's Toughest Test" costar Nick Viall for his podcast, The Viall Files.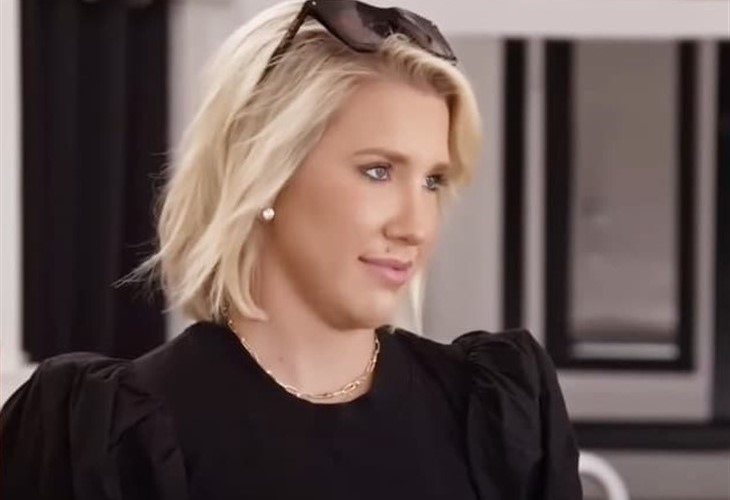 They both discussed topics ranging from her love life, how parenting her 17-year-old brother Grayson and 10-year-old niece Chloe is cutting into her romantic time, and the kind of guy she'd want in her life. Plus, she also hinted at a possible entanglement with one hot ex football player.
"He and I connected and went out to dinner one time, but that was the extent of it," she said of her short-lived romance with 37-year-old actor Armie Hammer.
She touched on the topic when she and Nick discussed people who have had "negative" things said about them.
In Hammer's case, he was accused of sexual abuse in 2021 for something that happened in 2017. He denied the allegation and this past May, prosecutors found insufficient evidence to support charges.
Savannah Chrisley Spoilers – On the Rumors Of Her Blossoming Romance With Ex Football Player Robert Shiver
Speaking on her current love life, Chrisley, 26, said, "Love life is difficult because I have two kids now."
"If you date me, you date all of us," she noted of her most important dating rule, adding, "Now, that isn't to say there isn't anyone."
Just last week, PEOPLE reported that Chrisley was dating ex-football player Robert Shiver, who was recently on the news following Bahamian authorities' claims that his wife was planning to murder him.
Addressing this, Chrisley said, "This guy that I'm talking to, his wife just tried to kill him, it's fine."
The "Chrisley Knows Best" star went on to describe him as "a normal person."
"We're like friends. Like getting to know each other," she said. "We're getting to know each other. I mean, he's like a really sweet human being."
Be sure to catch up on everything happening with Savannah Chrisley right now. Come back here often for all Savannah Chrisley spoilers, news, and updates.