The Bold and the Beautiful Spoilers: Hope Rebels Against Her Mother?
The Bold and the Beautiful (B&B) spoilers hint that Hope Logan (Annika Noelle) rebels against her mother Brooke Logan (Katherine Kelly Lang).
She is not listening to her mom about fixing her marriage to Liam Spencer (Scott Clifton) this time around and she hopes she will abide by her wishes. Keep on reading to learn more.
B&B Spoilers: Hope Logan Sets Brooke Straight
The Bold and the Beautiful spoilers suggest that Hope finally stood up for herself. She told her mom that she wasn't going to stay married to a man who can only give her half of his heart.
Hope's desires and feelings for Thomas Forrester (Matthew Atkinson) stem from the fact that she can't trust her husband Liam. She still has that feeling in the back of her head that he's in love with Steffy Forrester (Jacqueline MacInnes Wood).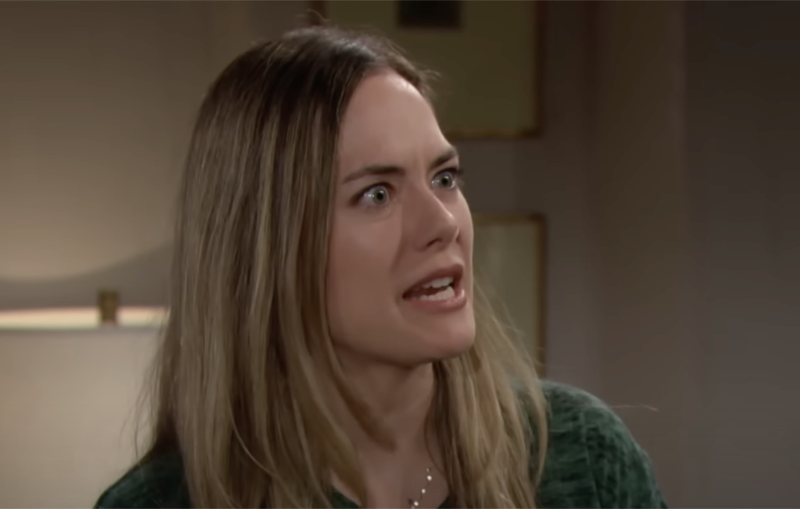 Hope typically listens to her mom and does what's best for her marriage. Not this time around. Hope told Brooke that she was choosing herself this time around.
She asked her mom why she keeps loving a man who can only give half of his heart to her, referring to her on-and-off husband Ridge Forrester (Thorsten Kaye). Brooke didn't have an answer for her.
However, she felt it was best that Hope would go back home and fix her marriage. She doesn't like Thomas and feels that he hasn't changed.
Hope reminded her that everyone has flaws and has made their share of mistakes. She owns up to the mistakes she's made, including hurting Liam, but she wants to follow her heart this time around.
The Bold And The Beautiful: Hope Pulls No Punches
The Bold and the Beautiful spoilers suggest that Hope is standing by her man. She's standing by her new man, Thomas.
She hopes that her mom will respect her wishes on keeping their affair a secret. She wants to figure out her next steps regarding a divorce from Liam.
These scenes were a treat for B&B fans. They never got to see this side of Hope before. They noted that it was much-needed growth for the character even if she didn't take accountability for all of her actions and still blames Liam for the demise of their marriage. They're interested in seeing where this storyline takes Hope.
What are your thoughts? Do you think Hope will finally rebel against her mom? Or, do you think she will go back to her old ways? Sound off below in the comment section.