The Bold And The Beautiful Spoilers: Ridge's Return Puts Focus On Thomas And Sheila
The Bold and the Beautiful spoilers document that Ridge Forrester (Thorsten Kaye) returns to Los Angeles, California, this week. He has many family issues to address.
Ridge will, no doubt, be surprised to learn that the two greatest loves of his life forged a friendship that is holding. Brooke Logan (Katherine Kelly Lang) and Taylor Hayes (Krista Allen) bonded after mutually deciding not to allow Ridge to say which woman he wanted to reconcile with.
Their connection could have been interpreted as fleeting. Whether or how long it survives after Ridge returns will soon be seen.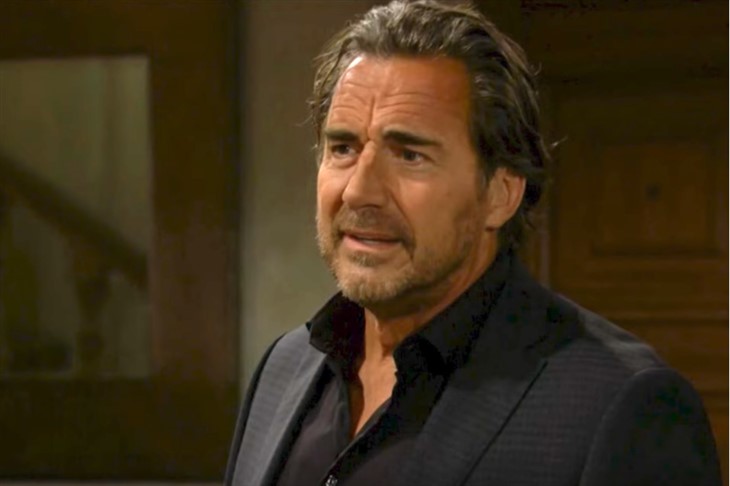 But the Brooke and Taylor issue may not be as vital as Thomas Forrester's (Matthew Atkinson) return to Forrester Creations. Ridge wanted his son out of the company and called a Board meeting where that happened.
Along with the above, Sheila Carter (Kimberlin Brown) has become Bill Spencer's (Don Diamont) new love. Everyone knows that there is no love lost between Dollar Bill and Ridge.
The Bold And The Beautiful Spoilers – Former Wives Plan Holds
Credit to Brooke and Taylor for opening up with each other. They appear to have pulled themselves out of a vicious cycle where both ladies vied for Ridge's heart. The decades-long battle defined large swaths of storyline time, dating back to the 1990s.
Ridge was confused because Thomas hatched a scheme that made Brooke look bad. Atkinson's character used a voice-altering application to make it appear Brooke reported Thomas to the authorities for endangerment.
Brooke was flabbergasted by Ridge's behavior and turned to Taylor in Aspen, Colorado. But his long-awaited remarriage to her was halted by a classic wedding day reveal. Ridge took off on an initial trip, with Taylor and Brooke's forgiveness and friendship events following.
B&B Spoilers – Thomas Forrester Is Not Out Of The Woods
Steffy Forrester Finnegan (Jacqueline MacInnes Wood) said she did not have the authority to act without her father's approval. Beyond their co-Chief Executive Officer status, Steffy respects Ridge's place atop the Forrester family, which is just below Eric Forrester's (John McCook).
Ridge was enraged that Thomas interfered in something so personal. He took his son's actions as a personal affront.
Kaye's character emphatically told his oldest son that he would speak to Eric about stripping him of his job. The reference to Ridge's older son is made because RJ Forrester (Joshua Hoffman) is returning to LA. That will also impact the family dynamic.
The Bold And The Beautiful Spoilers – Dealing With Bill Spencer And Sheila Carter
Bill has been the bane of Ridge's existence for many years. That conflict is steeped in both men's admiration for the woman Ridge fondly refers to as Logan.
Sheila was not on Bill's favorite list until recently. That development will cause Ridge to rubberneck.
Bill and Sheila teaming up will particularly irk Ridge, who sees both as threats to his family and friends on B&B.
This site is a leading source for everything linked to The Bold and the Beautiful. Check back regularly for B&B spoilers and news!