General Hospital Spoilers: Esmé Karma Bites Nikolas Back Hard, Wakes From Coma To Captivity?
General Hospital spoilers and updates tease that Esmé Prince (Avery Kristen Pohl) karma could bite Nikolas Cassadine (Adam Huss) back hard. Currently, he's in a coma and on life support being guarded by Mason Gatlin (Nathanyael Gray) but he could wake up being held captive!
General Hospital Spoilers – Reaping What He Sowed
Another expression for karma biting back is reaping what one's sowed, in other words he planted captivity and he'll get captivity, another similar expression is what goes around comes around. He can't count on "Uncle Victor" Cassadine (Charles Shaughnessy) or his people to rescue him this time, in fact, Victor was mad at him over keeping Esmé captive. Victor was even more upset at the pregnancy to begin with, especially when he realized Nikolas was the father and not Spencer!
Nikolas was unconscious and his heartbeat must have been very faint for Ava Jerome (Maura West) to not detect it. Perhaps Austin Gatlin-Holt (Roger Howarth) should have had a stethoscope along but he didn't anticipate a medical emergency when he got to Spoon Island-but even he thought Nikolas must be dead.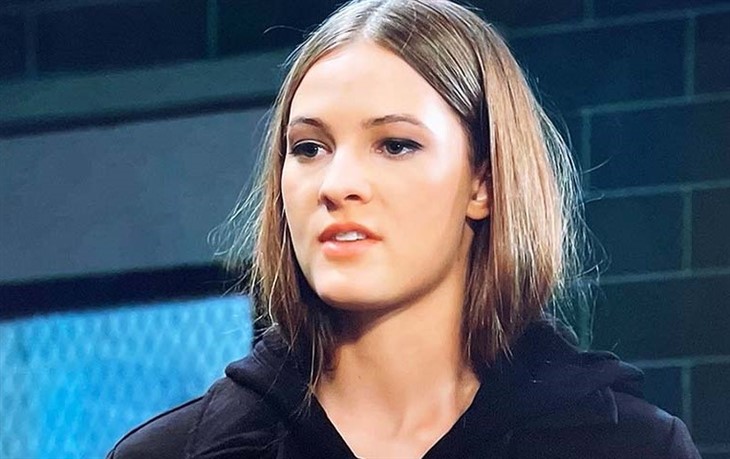 GH Spoilers – Will Nikolas Cassadine Be Cognizant?
It's possible, of course that Nikolas could have gotten the wind knocked out of him when he fell, because that statuette Ava threw at his head really didn't leave much damage. It looked at one point as he lay unconscious on the rug he may have had some blood in one ear when she rolled him over but it was dark. No bloodstains were obvious where she drug him out to the stable and put him in the tack closet or where he laid, or the PCPD CSI team would have noticed. But with Austin being hooked and Esmé giving birth, there would have been a lot of different DNA in that living room! There is a chance Nikolas could come out of his coma and be cognizant.
General Hospital Spoilers – Serves Him Right
Nikolas waking to captivity would certainly serve him right, but if Victor's going down, it could be Spencer who finds him, along with Laura Collins (Genie Francis). It seems like nearly everyone in their family was missing, comatose, or presumed dead at one time or another-Laura spent many years catatonic and Lulu Spencer's (Emme Rylan) in a coma. Lucky Spencer (Jonathan Jackson) alone has lived up to his name and been lucky-there's another possibility for a rescuer to help Laura find Nikolas.
But if somewhere down the line, it did turn out to be Spencer who is his father's rescuer and savior, that would also be appropriate. It would go a long way to mending the vast chasm that has developed between father and son.
Be sure to catch up on everything happening with GH right now. Come back here often for General Hospital spoilers, news, and updates.