The Bold And The Beautiful Spoilers: Shelia's Collateral Damage, Someone Dies During Her Escape
The Bold and the Beautiful spoilers showt that the truth has finally been revealed, and we now know what Bill Spencer (Don Diamont) was up to with Sheila Carter (Kimberlin Brown)! He's not only been playing her, but he's also been working with Ridge Forrester (Thorsten Kaye) to bring her down; the only issue now is how much she knows.
While it's simple for us to assume that this will be a slam dunk and that she can't possibly know anything… At the same time, it is a soap opera, so we must presume that Sheila knows something or has obtained information about Bill. Furthermore, why would she keep him around if he's behaving so strangely?
The Bold And The Beautiful Spoilers – Sheila Carter Murders Someone?
With the walls closing in on her, Sheila will most likely become desperate and search for a way out. Unfortunately for those around her, this will drive her to excessive desperation.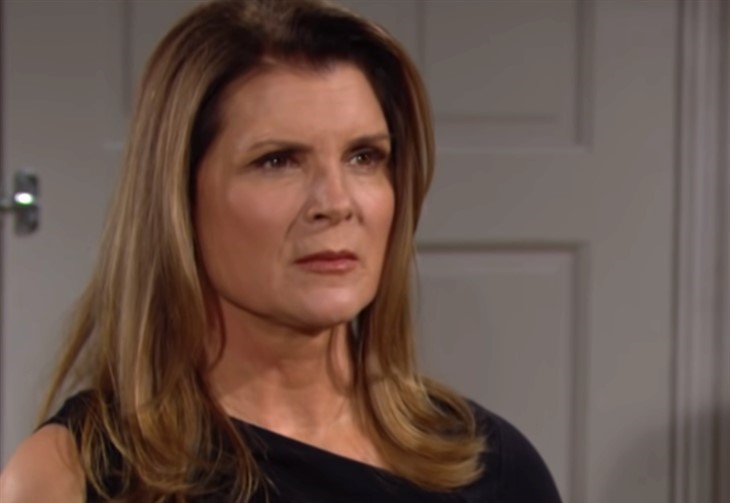 We know what Sheila is capable of, and if it comes down to potentially killing someone in order to flee to freedom, I don't believe there's any doubt in my mind.
Deacon Sharpe (Sean Kanan) in particular should be cautious, as she has used him repeatedly, but I also believe she would throw him to the wolves the first opportunity she gets, or she could kill Bill for going undercover and playing her! In any case, I don't believe this is going to go quietly, and someone is going to get hurt!
B&B Spoilers – Deacon Sharpe Ends Up Dead?
While it may seem like a long shot, I think Deacon may defend Sheila to his death. Even when the truth comes out and he realizes that Bill was undercover trying to get all the dirt they needed on Sheila, he will reluctantly stand by her.
This could mean the Hope Logan (Annika Noelle) will forever hold a vendetta against Sheila and that is a storyline that could last forever! While Sheila may go crazy trying to get away, she won't be paying attention to who gets caught in the crossfire. Unfortunately for us and for her, Deacon is the one who may end up giving his life for her.
What do you think? Is there a chance that Deacon could be the one the ends up dead for Sheila and will she be caught (again)? Share your thoughts and remember to keep watching the CBS soap to see what happens next.
Be sure to catch up on everything happening with B&B right now. Come back here often for The Young and the Restless spoilers, news, and updates.