The Bold And The Beautiful Spoilers: Thomas Joins Bill & Ridge's Alliance, Triple Redemption Story?
The Bold and the Beautiful spoilers reveal that Bill Spencer (Don Diamont) and Ridge Forrester (Thorsten Kaye) are secretly battling Sheila Carter (Kimberlin Brown) together. It is hinted that Thomas Forrester (Matthew Atkinson) could be the next one to join Bill and Ridge's scheme. Could fans be gearing up to see an explosive and unexpected triple-redemption storyline?
The Bold And The Beautiful Spoilers – Thomas Forrester's Mistake
B&B spoilers reveal that when Sheila first began stirring up trouble, she coerced Thomas into joining forces. Later, Thomas made another mistake by scheming to break up Ridge and Brooke Logan (Katherine Kelly Lang). When the truth about the Child Protective Services scheme was exposed, the damage had already been done.
Even though Thomas has earned the forgiveness of several people, there are others who still think he's up to no good. With Thomas, there is no way to tell what he has planned. At the same time, fans like the reformed Thomas and don't want to see him turn into a villain again.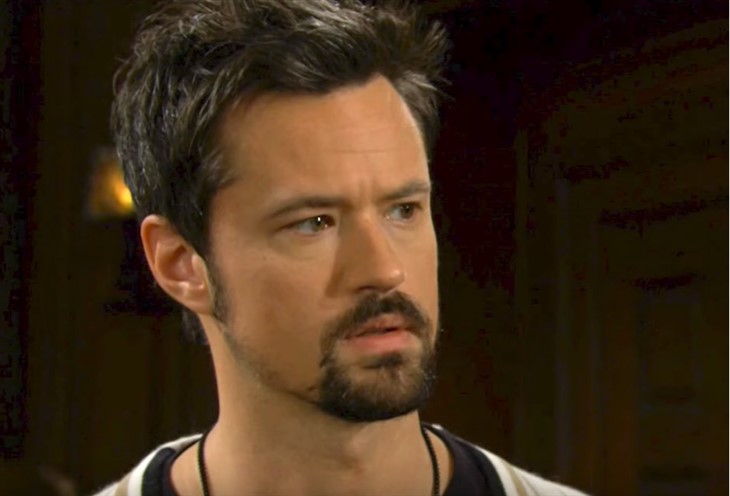 B&B Spoilers – Ridge Forrester's Return
Meanwhile, Ridge just reappeared after being gone from the soap for quite a while. After Thomas' scheme was exposed, Brooke told Ridge he should do some soul-searching. So, all of this time, everyone has believed that Ridge has been off dealing with this conflicted heart over Brooke and Taylor Hayes (Krista Allen).
However, fans just learned that Bill is playing a dangerous game with Sheila. Even more exciting is that Bill has joined forces with Ridge, his long-time rival and enemy.
The Bold And The Beautiful Spoilers – Bill Spencer's Hints
The Bold and the Beautiful spoilers reveal that Bill has dropped hints that he knows exactly who he is entangled with. Bill is playing mind games with Sheila and when she finds out, it could be explosive. The one complication with Ridge and Bill's plan is Deacon Sharpe (Sean Kanan).
Remember, Deacon overheard Liam Spencer (Scott Clifton) and Wyatt Spencer (Darin Brooks). Plus, if Brooke or Hope Logan Spencer (Annika Noelle) get wind of Bill and Ridge's scheme, then they could tell Deacon. Unknown to everyone, Deacon could blow up Bill and Ridge's plan to take down Sheila for good.
B&B Spoilers – Triple Redemption?
Ridge, Bill and Thomas have all done terrible things. It seems that all three characters' lives have crumbled and each needs some kind of redemption storyline. It's interesting that instead of three separate redemption stories, fans could see a bit of a twist. Will Thomas be the next one to join Bill and Ridge's alliance? If so, will fans see all three men earn the ultimate redemption or will Sheila manage to win yet again?
Be sure to catch up on everything happening with B&B right now. Come back often for The Bold and the Beautiful spoilers, news, and updates.