The Bold And The Beautiful Spoilers: Steffy Suspects Hope's Crushing on Thomas, Lusty Modeling Session!
The Bold and the Beautiful (B&B) spoilers tease that Hope Spencer (Annika Noelle) is called upon to model for her favorite designer Thomas Forrester (Matthew Atkinson) and it will bring her right into the line of temptation.
The Bold And The Beautiful Spoilers – Hope Spencer For the Future
The last time Hope helped out her Hope For the Future designer the two of them wound up in a compromising position seen by her husband Liam Spencer (Scott Clifton).
Hope was on top of Thomas on the couch but it was innocent, she fell off the riser she was standing on. But what Liam didn't see was Hope being affected by Thomas having his hands on her as he measured the dress.
What happens when these two hotties find themselves in much the same situation? Explosive show spoilers tease that once again Thomas will have his hands on Hope and she will be moved by his touch.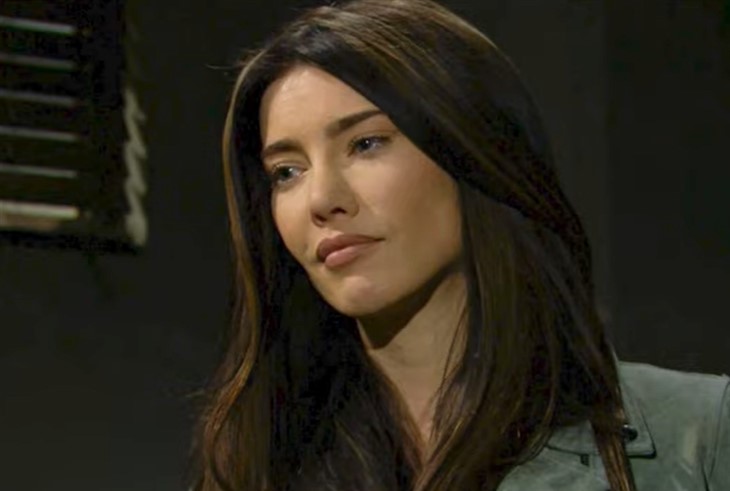 B&B Spoilers – Thomas Forrester Is The Head Designer For HFTF
Thomas will flatter Hope's beauty and what woman doesn't like to hear words like that? Hope knows that she is attracted to Thomas and Steffy Forrester (Jacqueline MacInnes Wood) recently asked her about her past "hottie" comment where her brother Thomas was concerned. How far will Hope and Thomas go when they are again in each other's proximity?
The Bold And The Beautiful Spoilers – Steffy Forrester Catches Hope Logan
Show spoilers tease that Steffy sees something between these two and reacts with a lot of energy! But is it something inappropriate or merely something heartwarming between the two FC employees?
What we do know is that if Liam were the one to witness this emotional moment, his mind would be in the gutter since he has zero trust in Thomas working with his wife.
Will Steffy witness a lustful look between Hope and Thomas or even a kiss? Steffy has assured Liam Thomas has changed, but what if she thinks it's Hope who's having lusty feelings?
Thomas is always one hug away from full blown obsession and whatever it is that Steffy catches between them it leads her intervene and say something—but to who? It could be Liam, Hope or Thomas but whatever she has to say it will stir the pot!
Be sure to catch up on everything happening with B&B right now. Come back here often for The Bold and the Beautiful spoilers, news, and updates.