General Hospital Spoilers: Dex Endangers Joss' Life By Going Rogue & Turning In Sonny?
General Hospital (GH) spoilers reveal that it's almost time for smarmy Michael Corinthos (Chad Duell) and his lackey/potential brother-in-law Dex Heller (Evan Hofer) to make Sonny Corinthos (Maurice Benard) pay for the crime of having amnesia and forgetting who his family was. But, and this is a big but, Michael is starting to have second thoughts. Ruh roh.
General Hospital Spoilers – Sonny Corinthos Goes Down?
Sonny is coming through for his family as Michael's wife Willow Corinthos (Katelyn MacMullen) confronts the end of her life. When Dex provides criminal evidence from the Pikeman meeting to Michael, he confesses what he's been up to behind Willow's back. Because this is the kind of drama she needs right now.
Explosive show spoilers tease that Michael could drop his vendetta at Willow's urging but where does that leave Dex who wanted to quit mobbing so he could be with Josslyn Jacks (Eden McCoy)?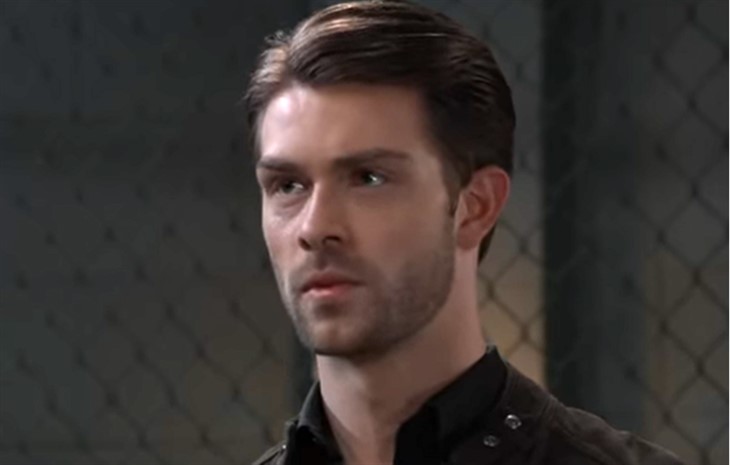 GH Spoilers – Dex Heller Goes Rogue?
Dex would have to keep working for Sonny or get lost, and neither of those options are good for remaining involved with Joss. Which means he and Joss might have to have a hard conversation about the future.
Will Joss convince Dex to turn against Michael and give the evidence over to the PCPD—he's already proven he's a traitor, so why not?
GH spoilers – Dex Heller Is A Traitor
It might be what Josslyn considers the best option seeing as how she has no love lost for Sonny. But how would her brother Michael respond knowing that she went against him and made things difficult for his relationship with Sonny? Maybe Michael should have thought things through before he acted like a man baby and decided Sonny was scum after years of pampering Prince Michael of Port Charles.
General Hospital Spoilers – Michael Corinthos Has Second Thoughts?
Right now it seems that Millow are in dire straits no matter what happens—she needs a bone marrow transplant and he needs to keep his name out of the mud which will be hard to do if Dex goes rogue.
Doesn't it seem like Joss and Dex are being set up as the next CarSon? She's already been endangered due to his job, will it happen again? Tell us what you think of this pairing and Dex's dilemma GH fans!
Be sure to catch up on everything happening with GH right now. Come back here often for General Hospital spoilers, news, and updates.