The Bold And The Beautiful Spoilers: Taylor's Dark Side Emerges
The Bold And The Beautiful spoilers suggest that Taylor Hayes (Krista Allen) could be turning into the new Brooke Logan (Katherine Kelly Lang). What is up with Taylor scheming to get her way?
The Bold And The Beautiful Spoilers – Taylor Hayes Demands Loyalty
The Bold and The Beautiful spoilers reveal that Taylor is going way overboard when it comes to loyalty. Taylor seems to be ordering Brooke to accept that Thomas Forrester (Matthew Atkinson) has changed.
Brooke recently got reprimanded by Taylor for having the nerve to question if Thomas has changed. Brooke knows a lot more than Taylor about the Thomas and Hope Logan (Annika Noelle) situation.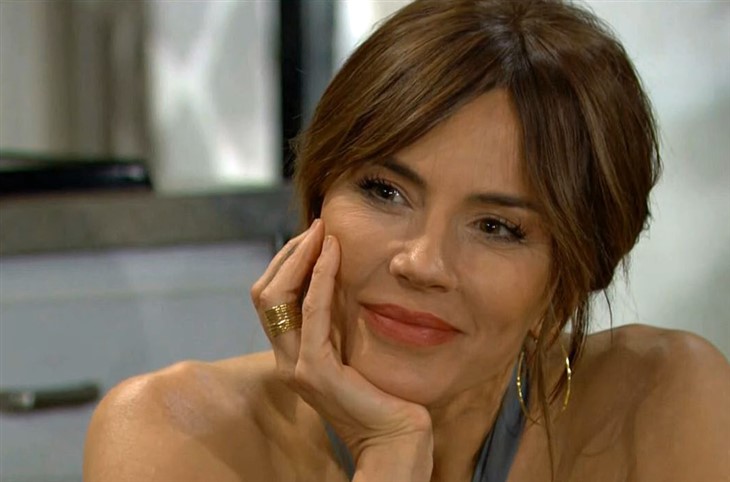 Taylor is ready to end their friendship if Brooke isn't totally honest with her. Apparently, Brooke doesn't have the right to an opinion.
Brooke doesn't have the right to take her time to decide about Thomas. Brooke doesn't have the right to settle on a man. To be Taylor's friend, Brooke has to see everything her way.
B&B Spoilers – Taylor Hayes Is Pushing Brooke Logan To Move On
Taylor has stepped in and decided to try to find Brooke a new love whether she wants her to or not. Taylor has arranged a date with the Il Giardino bartender, Paul Hollister (Hollis W. Chambers) which did not work out. Brooke made it clear that she isn't ready to move on. However, Taylor keeps pushing Brooke to be with someone else.
Taylor is trying to manipulate Deacon Sharpe (Sean Kanan) into trying to get back together with Brooke. Brooke has told Taylor that she doesn't want to get into another relationship and yet Taylor keeps pushing.
Taylor knows if Brooke is with another man then Ridge Forrester (Thorsten Kaye) will be free for her. Taylor is manipulating the situation every way she goes.
The Bold And The Beautiful Spoilers When Will Taylor Hayes Stop?
Taylor is becoming a tyrant and the longer this goes on the worse she gets. Taylor has also become a fixture at Forrester Creations.
Taylor spends so much time at Forrester that she should put her Psychiatry office in a room at Forrester. How does Taylor see patients when she is never in her office at all?
Taylor has become every bit as manipulating as Brooke has ever been. Unfortunately, Taylor is manipulating Brooke. Will Brooke realize that Taylor is trying to control her life before it is too late?
Will Taylor keep Brooke and Ridge apart so that she can have him to herself? When will Taylor stop trying to force things to go her way?
Be sure to catch up on everything happening with B&B right now. Come back here often for The Bold And The Beautiful spoilers, news, and updates.