The Bold And The Beautiful Spoilers: Thomas Betrayed, Hope Secretly Cheats With Liam?
The Bold and the Beautiful spoilers reveal that Hope Logan (Annika Noelle) and Liam Spencer (Scott Clifton) recently had to interact. It was Beth Spencer's (Jordyn Lynn Ariza) birthday party.
At that time, Hope and Liam began to talk. Despite Hope's attempt to redirect everyone's conversation back to Beth, could this foreshadow a future secret? Keep reading to find out what could happen next in the CBS soap opera.
The Bold And The Beautiful Spoilers – Hope Logan's Hidden Feelings
B&B spoilers reveal that Hope was never romantically interested in Thomas Forrester (Matthew Atkinson). However, that didn't stop Thomas from becoming obsessed with Hope for years.
Thomas really went overboard and to extremes to make Hope his own. Then, when Thomas was no longer fixated, that is when Hope suddenly began fantasizing about him.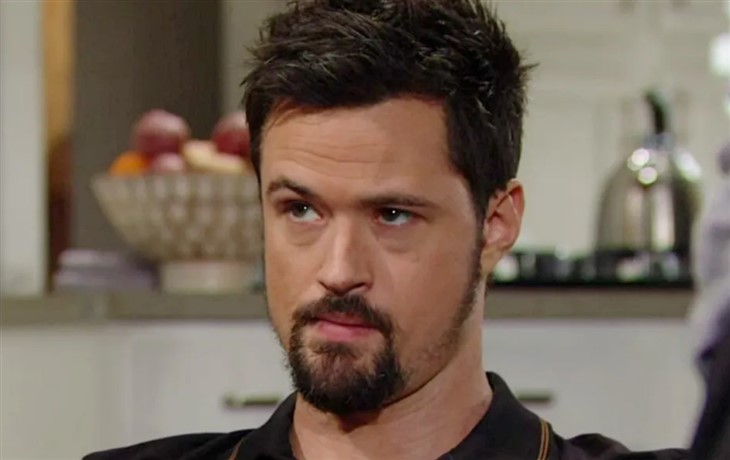 It seems that Hope suddenly kissing Thomas in Rome isn't about true love or even the thrill of a forbidden romance. It's about what happens when you deny feelings and don't release them in a healthy way.
They grow and the lure of what you can't have eventually leads to an uncontrollable need to give into temptation.
Even though Hope is with Thomas now, there are clues that "Lope" could eventually reunite.
B&B Spoilers – Liam Spencer's Fixation
After Hope filed for divorce, Liam stopped paying attention to Hope and Thomas. Instead, Liam turned his attention to another ex, Steffy Forrester Finnegan (Jacqueline MacInnes Wood).
Just as Liam insisted Thomas was dangerous to Hope, the character is now fixated on John "Finn" Finnegan (Tanner Novlan).
While Liam's concern for Steffy and Kelly is understandable, the serial smooches are not. Steffy has made it clear that she's not interested in Liam romantically.
However, Liam keeps kissing Steffy and then acts like it was just a mistake. Really, how many accidental kisses can one person have?
The Bold And The Beautiful Spoilers – Romantic Reversal?
The Bold and the Beautiful spoilers reveal that Liam and Hope behaved themselves at Beth's birthday party. When Donna Logan (Jennifer Gareis), Katie Logan (Heather Tom) and Brooke Logan (Katherine Kelly Lang) pushed "Lope" about reuniting, Hope put her foot down.
While Hope understood her sisters' concerns, it wasn't the right place or time for the conversation.
In any event, it seems that everyone is absolutely convinced that Hope is making a huge mistake. So, this either means Hope and Thomas are "end game" or "Lope" really are "Destiny 2.0."
B&B Spoilers – Thomas Forrester Betrayed?
So, if Hope and Liam do get back together, what could bring that on? Hope knows how much and deeply that Thomas loves Hope.
So, Hope might not want to hurt Thomas unless it's absolutely necessary. Plus, if Thomas ends up reverting to his old ways, Hope knows that she would be blamed for that. Hope would probably even blame herself.
So, Hope might end up sleeping with Liam at some point. Most likely when "Lope" bond over Beth. That could lead to Hope and Liam giving into temptation, just as each character has done with both Thomas and Steffy.
So, is the theme here not necessarily about true love or forbidden passion… but is the consequences of hidden feelings? If Liam and Hope end up having an affair, could it be a repeat of the "Lope" divorce storyline?
Share your thoughts in the comment section below. Remember to keep watching the soap on CBS or Paramount+ to find out what happens next.
Be sure to catch up on everything happening with B&B right now. Come back often for The Bold and the Beautiful spoilers, news, and updates.