Kate Middleton Is Drinking The Night Away With Spicy Margaritas
Well, this is a side of the Princess of Wales that we certainly haven't seen before. There's a new report that says Kate Middleton attended her very first music festival this past week.
Not only did she leave her husband Prince William behind, but she also partied with her supposed love rival, Rose Hanbury. If that weren't enough, she also left a $800 tip after drinking spicy margaritas all night long.
Kate Middleton, is this really you? Keep reading below for more info.
Kate Middleton Is Drinking The Night Away With Spicy Margaritas
According to reports, the future queen of England partied like there was no tomorrow at the Houghton Festival in Norfolk, where DJs played for 24 hours straight.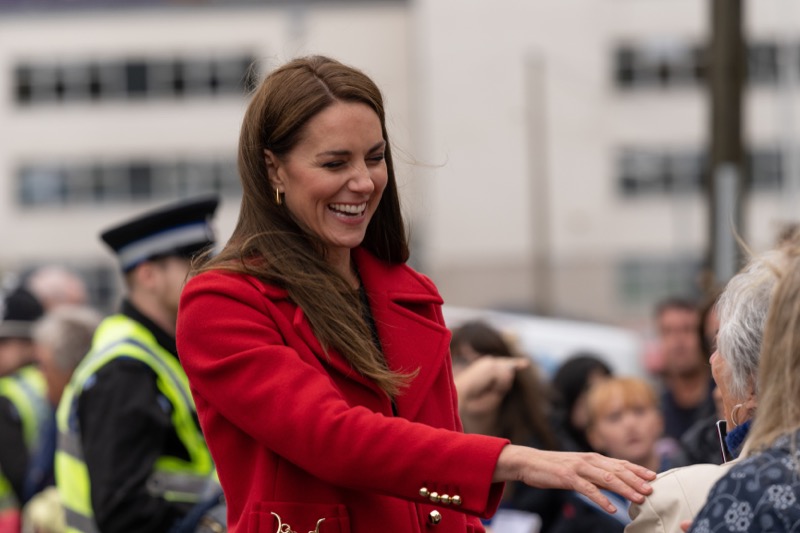 One source close to the situation even told the London Evening Standard, "[Catherine] was in high spirits, ordering spicy margaritas, eating affogato [an Italian coffee-based dessert], and speaking affably with the other members of her party."
The tipster continued, "Her companions apparently carted in a huge, balthazar-sized bottle of AIX rosé and, together with Kate, left the festival restaurant staff a £700 tip."
Earlier reports indicated that during her dinner party with Rose Hanbury and some other guests, Kate was actually pretty nervous about attending the music festival.
But it wasn't until her friends convinced her to go that she gave it a try. And it seems like that risk was worth taking for the royal as she had a stellar time.
Royal Family News: Kate Middleton Is Becoming More Independent
While there's absolutely nothing wrong with a young mother-of-three partying the night away, a lot of people can't help but notice that this version of Kate Middleton is one that is much different than what fans are used to seeing.
Clearly, she's been wanting to make some significant changes in her life. The only thing that is forcing fans to raise their eyebrows over is the fact that she's doing it all without Prince William by her side.
So far Buckingham Palace has not made any comments about the matter. The palace also hasn't confirmed nor have they denied the reports of Kate attending the music festival with her friends.
Tell us, what do you think of this story? Drop us a line in our comments section below with your thoughts. Also, don't forget to come back right here for all the latest news and gossip about all of your favorite British royals, Hollywood actors, and reality television stars. We've got you covered.
Editorial credit: Chris Brunt / Shutterstock.com