The Bold and the Beautiful Spoilers Tuesday, July 18: Hope's Divorce, Liam's Manipulation, Finn's Warning
The Bold and the Beautiful spoilers for Tuesday, July 18 reveal that Hope Logan Spencer (Annika Noelle) and Liam Spencer (Scott Clifton) chat about the divorce.
However, Liam refuses to take any responsibility for the destruction of the marriage. Plus, fans will also see John "Finn" Finnegan (Tanner Novlan) issue a warning. Keep reading to find out what is coming up in the CBS soap opera.
Hope Logan Spencer's New Chapter
B&B spoilers for Tuesday, July 18 reveal that Hope and Liam will get ready to divorce. According to Soap Opera Digest magazine, Hope and Liam's divorce papers will be signed this week. That is insanely fast, even for a divorce in soaps.
The fact that the "Lope" divorce happens so fast makes one wonder if the couple is truly done. Back to Tuesday's episode, expect Liam and Hope to have a conversation about the destruction of their marriage.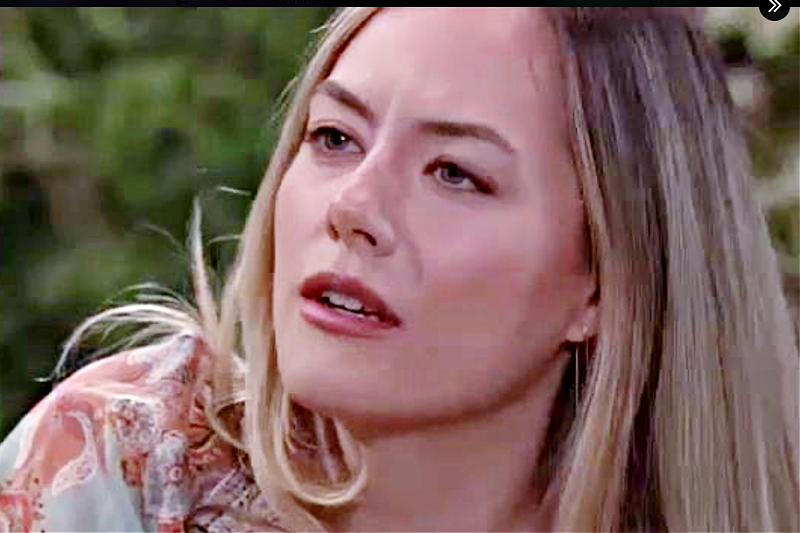 B&B Spoilers: 'Lope' Divorce
During the conversation, Liam will probably throw Thomas Forrester (Matthew Atkinson) in Hope's face. Liam seems to think that Hope has wanted Thomas for years when that isn't what happened.
Of course, it's normal that Liam feels angry and wants to hurt Hope. It's also normal for Liam to wonder if Hope just used or deceived him all of this time. At the same time, Liam is acting like a spoiled little boy who can't stop pouting or sulking. Liam has betrayed Hope multiple times and in worse ways.
Liam Spencer's Manipulation
The Bold and the Beautiful spoilers for Tuesday, July 18 reveal that Liam will be bitter and resentful. After Hope's betrayal, Liam kissed Steffy Forrester Finnegan (Jacqueline MacInnes Wood) on two separate occasions. Liam also didn't tell Hope about the kiss, so he has been keeping secrets as well.
Liam will continue to feel angry and deceived. Liam is wasting no time assigning blame. Plus, with Liam thinking that "good guys" finish last while "bad boys" win, the character could go through another transformation.
The Bold and the Beautiful Spoilers: Tuesday, July 18
On Tuesday, July 18, fans can also expect Finn to issue a warning. With this week featuring the beginning of Sheila Carter's (Kimberlin Brown) trial, could Finn's warning have something to do with his biological mother's fate? Or could Finn find out about Liam crossing the line with Steffy?
Which storyline are you looking forward to seeing the most on Tuesday, July 18? What are your predictions for Liam, Hope, Thomas, Steffy and Finn? What does the future hold for Sheila, Deacon Sharpe (Sean Kanan), Bill Spencer (Don Diamont) and Ridge Forrester (Thorsten Kaye)?
Share your thoughts in the comment section below. Remember to keep watching the soap on CBS or Paramount+ to find out what happens next.
Be sure to catch up on everything happening with B&B right now. Come back often for The Bold and the Beautiful spoilers, news, and updates.