The Young and the Restless Spoilers Tuesday, July 18: Christine's Strike, Kyle Busted, Daniel's Guilt Trip
The Young and the Restless spoilers for Tuesday, July 18 reveal that Christine Blair (Lauralee Bell) targets Phyllis Summers (Michelle Stafford). Daniel Romalotti Jr (Michael Graziadei) goes on a guilt trip.
Elsewhere, Summer Newman-Abbott (Allison Lanier) gets the truth out of Kyle Abbott (Michael Mealor). Keep reading to find out what is coming up in the CBS soap opera.
Summer Newman-Abbott's Demand
Y&R spoilers for Tuesday, July 18 reveal that Summer will meet with Kyle. Summer wants answers but isn't getting confirmation. Summer and Kyle are in a restaurant having a conversation.
Summer wants to know if Kyle is sleeping with Audra Charles (Zuleyka Silver). Even though Kyle and Audra are indeed a hot item, he won't discuss it with Summer in the restaurant.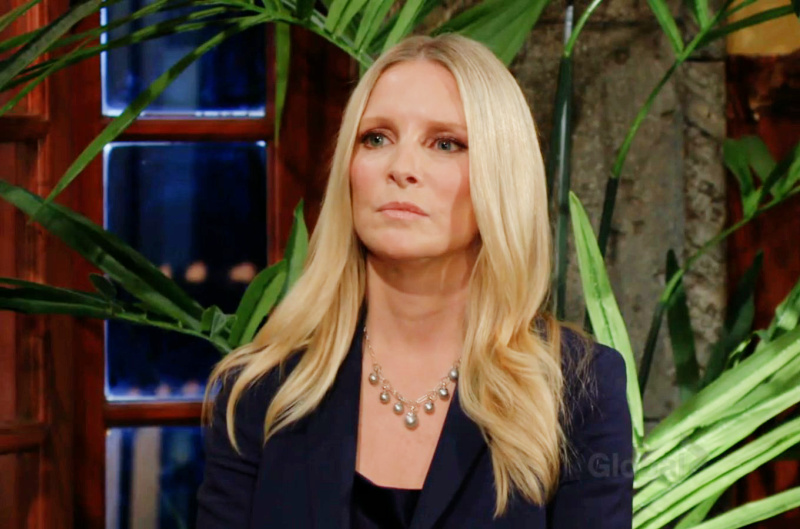 Now, Kyle does tell Summer "not here," indicating he will tell her the truth but in private. Summer is tired of waiting for an answer, though. Summer keeps pushing until Kyle admits the truth.
Y&R Spoilers: Kyle Abbott Slapped
Once Summer finds out that her husband slept with Audra, Kyle gets slapped across the face. That won't the end, though. At some point this week, Summer confronts Audra.
When Audra dismisses Kyle's wife, Summer drops a revelation. Summer informs Audra that she is still Kyle's wife. So, it sounds like Summer might not want to let go of Kyle just yet.
Targeting Phyllis Summers
The Young and the Restless spoilers for Tuesday, July 18 reveal that Christine will strike back. Christine has been working on Phyllis' case for quite a while.
Even though Phyllis admits she was wrong to fake her death, killing Jeremy Stark (James Hyde) was in self-defense. Phyllis needs evidence to prove her claims, though.
Even though some evidence has been uncovered, it is teased that Christine targets Phyllis.
The Young and the Restless Spoilers: Tuesday, July 18
On Tuesday, July 18, fans can also expect Victor Newman (Eric Braeden) to take back control. For far too long, Victor's children have played games with his empire and family. Victor has had enough and laid down the law.
It is confirmed that Victoria fears what Victor will do next. With Victoria trusting Nate Hastings (Sean Dominic), perhaps Victor isn't the one she should be worried about.
Which storyline are you looking forward to seeing the most on Tuesday, July 18? What are your predictions for Kyle, Summer, Audra, Daniel, Phyllis and Christine?
What does the future hold for Victor, Victoria, Nate, Adam Newman (Mark Grossman), Nick Newman (Joshua Morrow) and the rest of the Genoa City residents? Share your thoughts in the comment section below. Remember to keep watching the soap CBS or Paramount+ to find out what happens next.
Be sure to catch up on everything happening with Y&R right now. Come back often for The Young and the Restless spoilers, news, and updates.