The Bold and the Beautiful Spoilers Wednesday, October 10: Steffy Digs Deep for Ridge's Secret – Brooke Struggles to Keep Quiet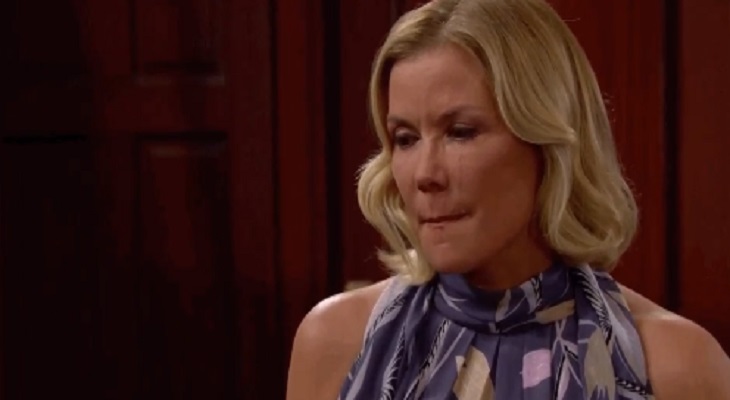 "The Bold and the Beautiful" spoilers for Wednesday, October 10, tease that Steffy (Jacqueline MacInnes Wood) will rev up the pressure. She senses that there's more trouble in Ridge (Thorsten Kaye) and Brooke's (Katherine Kelly Lang) marriage, so she'll want to know the source of it. Steffy will keep asking questions and hope that Ridge finally cracks.
Of course, Ridge will try not to reveal the true reason for all this. He influenced Judge McMullen's (Joe Lando) decision in the custody case, so that's not the kind of news that should spread. "The Bold and the Beautiful" spoilers say Ridge will downplay Steffy's concerns. He'll just want her to drop the issue, but she'll grow more suspicious instead.
It seems Ridge will manage to keep the truth under wraps, but he won't stop Steffy from digging deeper. She'll plan to confront Brooke about the drama and figure this mess out. In the meantime, Brooke will contemplate confessing to Bill (Don Diamont). It breaks her heart to see him fretting over the custody loss and his relationship with Will (Finnegan George).
Bill can't wrap his head around why the judge would rule against him. That'll make it even harder for Brooke to keep her mouth shut. Nevertheless, Brooke will find the strength to stay tight-lipped for now. She'll decide against coming clean and just offer some genuine comfort instead.
Do you think Brooke will expose the truth? #BoldandBeautiful pic.twitter.com/OZ6iRY7Zl4

— Bold & The Beautiful (@BandB_CBS) October 9, 2018
Later, Brooke will march over to see her sister. She can't tell Bill without causing a war with Ridge and potentially sending her hubby to jail, but she can tell Katie (Heather Tom). Brooke won't want Katie to make things tougher on Bill. The least Katie can do is let him see his son a bit more often, but she needs to hear the whole story first.
B&B fans can expect Katie to get a shock once Thursday's episode arrives. "The Bold and the Beautiful" spoilers say Brooke will leave her sis horrified later this week, so don't miss those intense scenes. We'll give you updates as other B&B details and rumors emerge. Stick with the CBS soap and don't forget to check CTS often for the latest "Bold and the Beautiful" spoilers, rumors, updates and news.
Want up-to-the-minute soaps news, spoilers, and gossip on your social feeds? Just hit 'Like' on our Facebook page and 'Follow' on our Twitter account.