The Bold and the Beautiful's Rome Flynn Movie 'TEN' Premiere Date Revealed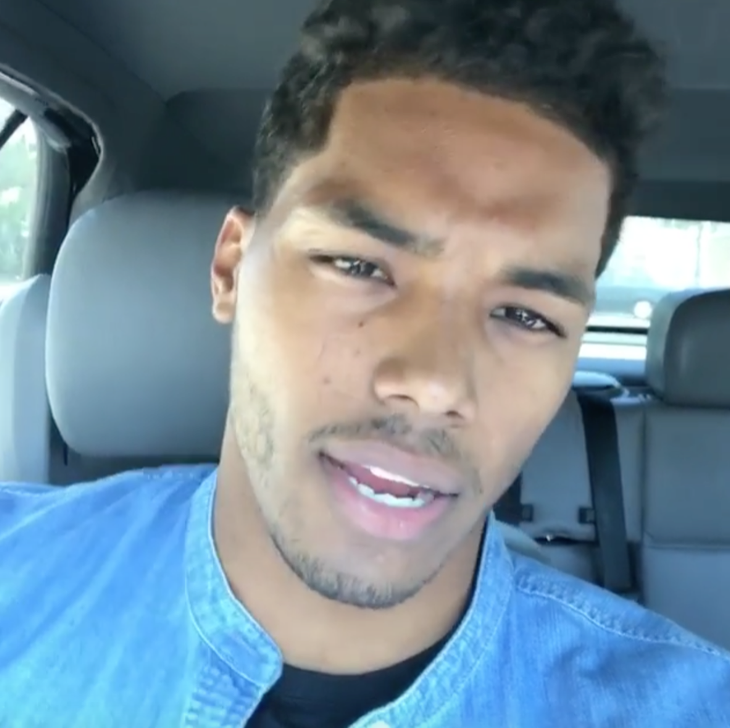 The Bold and the Beautiful's Rome Flynn (who plays character Zende Forrester) devastated fans when he opted not to renew his contract for the show, ostensibly to concentrate on his movie career – and just in time, the film he starred in 'TEN' has received a release date. 'TEN' will be premiering on Lifetime at 8 PM ET/PT on September 16th, likely creating a whole new wave of Rome Flynn fans, many of whom will probably flock to the Bold and the Beautiful to visit Flynn's most famous and popular role.
The film, which is based on a horror novel by Gretchen McNeil, follows the story of 'a weekend retreat gone wrong.' According to the synopsis and summary, the film will follow, "A group of kids travel to an abandoned island for a party only to discover that they are being stalked and hunted down by a dangerous predator."
Rome Flynn will be starring as TJ, and he'll be starring alongside such television heavy hitters as Callan McAuliffe, Cassidy Gifford, Dylan Arnold, Annie Q., Raquel Castro, and China Anne McClain. The film was also produced by Rainmaker Films, and written and directed (and executive produced) by Chris Robert. Flynn has Instagram photos up from the shoot, which took place during the fall of 2016, and those photos reveal either a budding friendship or romance with China McClain's character. But to get the full story, we'll have to tune into the movie which according to Lifetime Premieres Saturday, September 16 at 8pm ET/PT.
It seems to be a good summer for soap actors, as One Life To Live's Laura Harrier just broke out in Spider-Man: Homecoming, and others are slowly bridging (or attempting to bridge) the gap between soap stars, network & cable stars, and movie stars. More and more, it seems like talent is being recognized more than an actor's resume or pedigree, which says something about the future of the industry. Anyone who's seen The Bold and the Beautiful knows that Rome Flynn is very talented, and despite his departure from the show, it's exciting to see his new career prospects and the roles that he now chooses to embark on.
What do you guys think of Rome Flynn's role in 'TEN', and will you be tuning into Lifetime to watch the film when it premieres? Let us know your thoughts in the comments below.