Coronation Street: Daniel Fears For Bertie's Safety Amid Daisy Stalker Storyline
Coronation Street spoilers, news, and updates tease that Daniel Osbourne (Rob Mallard) will continue to worry about Daisy Midgeley's (Charlotte Jordan) safety as Justin Rutherford (Andrew Still) continue to stalk her. But he will not only worry about her welfare. He will also begin to worry about how it would affect Bertie.
Justin continues to visit the cobbles, and he's been harassing Daniel's fiancé, Daisy, for weeks. She tried reporting him to the police, but she can't make them do anything about it. The authorities' lack of intervention will make things even worse for her. This time, her family will be more affected by this stalking incident. Justin manipulates the situation and gets Daisy arrested. He places his hand on her arm. Daisy reacted by punching him, and the police took her in for assault.
Next week, Daisy will be busy planning for her wedding. She'll receive cake samples from a catering company, but she won't be happy to see someone familiar, Justin. He recently took a job as a delivery driver, and he's the one delivering Daisy's cakes.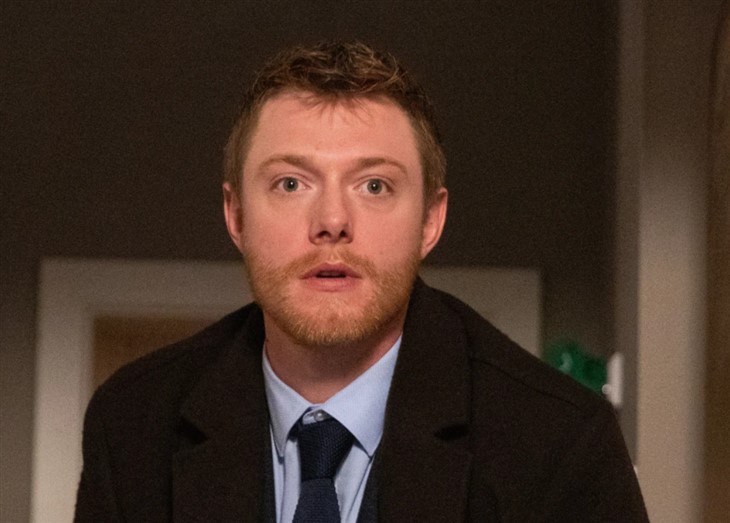 Daisy believes that Justin took the job on purpose so he could get closer to her again. When Daniel learns about it, she contacts the delivery company to report that one of their employees is a stalker. However, they won't take any action unless he can provide proof to back up his accusation.
Later on, Daniel shares his concerns with Ken Barlow (William Roache). He says he fears for the safety not only of Daisy but Bertie, too. After hearing about Daniel's problems, Ken promises to be there for Daisy to support her during these tough times.
Coronation Street Spoilers – Corrie Boss Talks About Daisy Midgeley's Story
In an interview with Loose Women, Coronation Street's producer Iain MacLeod talks about Daisy's storyline. He didn't say anything, but he did warn viewers that weddings don't always go smoothly.
"It's a soap wedding – when do they ever go smoothly, let's put it that way," he teased.
"Obviously the story that's starting now, with Daisy experiencing this stalker, will continue all the way up to and including the wedding day. That will form part of the drama that will take place around the wedding," he added.
He didn't want to give any spoilers, but he admitted that Daisy and Daniel are for keeps. He added that even if their wedding doesn't go as planned, MacLeod said that he's really invested in the pair.
Coronation Street Spoilers – Corrie's Upcoming Rape Storyline
Apart from Daisy's stalker story, the soap will also air a sensitive storyline about non-consensual sex. Amy Barlow (Elle Mulvaney) gets raped by Aaron Sandford (James Craven). Craven said that his character fails to read the signals and assumes that Amy gave her consent when they had sex.
Be sure to catch up on everything happening with Coronation Street right now. Come back here often for Coronation Street spoilers, news, and updates.